APA Ambassadors Materials
The following resources have been created to support APA Ambassadors during their year of commitment.
Ambassador Toolkit
Designed from on-the-ground experience from fellow Ambassadors, this toolkit is a one-stop resource as you prepare to host your activities. In it you will find useful tips, guidelines, ideas, and approaches used by allied programs, and many other tools designed to support and inspire your work as an APA Ambassador.
No Small Plans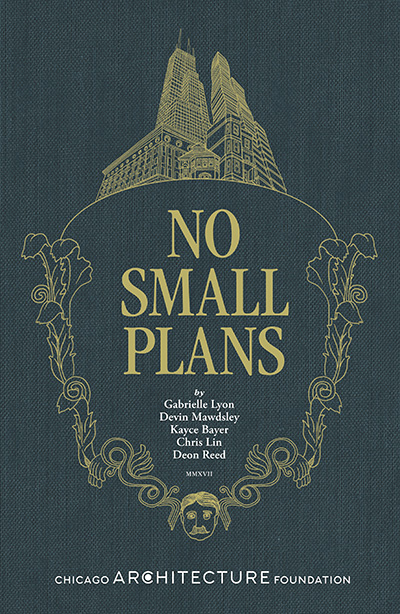 With support from the American Planning Association, a new Chicago-wide, civic education initiative by the Chicago Architecture Foundation intends to help teens and young adults understand what makes a good neighborhood. At the centerpiece of this "Meet Your City" initiative is a newly published graphic novel, No Small Plans, which will be distributed to 30,000 Chicago teens over the next three years through CAF's partnership with Chicago Public Schools and Chicago Public Libraries.
Use CAF's Reader Toolkit to explore the themes, characters and settings featured in No Small Plans. Annotated chapter guides — along with resources and activities — help readers take action on issues presented in the book on their own, with a friend or in a classroom.
Educator Materials
Resources are available for those interested in planning-focused youth programming, curriculum design, active civic engagement, or teaching strategies.
Ambassadors Support
Orientation Materials and Webinars
Webinars
APA Ambassador Orientation Webinar
February 2019 — online recording and presentation (pdf)
APA Ambassador Quarterly Webinars
July 2018 - online recording and presentation (pdf)
April 2018 — online recording and presentation (pdf)
October 2017 — online recording and presentation (pdf)
July 2017 — online recording
May 2017 — online recording
Materials
APA Ambassador Information Sheet
Required Surveys and Report Forms
1. Activity Report Form
One form must be completed for each activity
2. Ambassador Evaluation Report
One form must be completed by each Ambassador by year end
3. Attendee Survey
One form must be completed for each activity attendee either as an individual attendee or as a teacher on behalf of their students
For Individuals
For Teachers on Behalf of Students
More Helpful Resources
You Do What — Communicating What You Do
APA Career Development Resources
National Community Planning Month
APA Membership Flyers and Videos
Videos
The Future Belongs to Those Who Prepare for It
Flyers
AICP Candidate Pilot Program Flyer
Find Planning Programs in Your State
Association of Collegiate Schools of Planning — Member Schools