New Vision in 2020: APA Student Leadership
APA's Student Representative Council (SRC) has elected a new Executive Committee as the new voice for planning students.
The SRC Executive Committee is composed of one student representative from each APA-recognized Planning Student Organization (PSO). The goal of the SRC Executive Committee is to engage students and emerging professionals within APA decision making and leadership. The Executive Committee aims to create a lasting connection between those new to the field and APA. The Committee helps shape APA's policies that affect student issues, sits on the APA Board of Directors and other leadership groups, and organizes student events at the National Planning Conference.
The SRC Executive Committee has recently staggered its election process. Each Executive Committee member serves a two-year term. Meet the new 2020 SRC Executive Committee and see who is your region's representative.
---
Chair
Veronica Escalera-Ibarra
Term: January 2020–December 2021
Veronica Escalera-Ibarra is a San Antonio native and second-year master's student at the University of Texas at San Antonio in Urban and Regional Planning. She hopes her future planning pursuits expand an understanding of real estate development and land use law to create sustainable and equitable planning projects.
---
Region I
Justin Romeo
Term: January 2019–December 2020
Justin Romeo graduated from Columbia University in 2018 and has since been working in the Regional and Strategic Planning subdivision of the New York City Department of Transportation. His projects focus on the management and application of mobility data to initiatives that make efficient use of the New York City curb and streets. Originally from Chicago, he has been living in New York City since 2016.
---
Region II
Sean Scoopmire
Term: January 2020–December 2021
Sean Scoopmire is a North Carolina native who lives in Greenville, South Carolina. He is a second-year student in the Master of City and Regional Planning program at Clemson University and is returning to school from a career practicing law. Sean is interested in public art, creative placemaking, economic development, and community development.
---
Region III
Kohl Malo
Term: January 2020–December 2021
Kohl Malo is an aspirant land use and transportation planner. He studied urban studies and political science at New College of Florida. Today, he is a transit planner at HDR Engineering in Tallahassee, Florida, working specifically on transit's role in accessibility and affordable housing. Kohl also has experience in form-based coding and comprehensive planning implementation. Currently seeking a Master of Science in Planning at Florida State University Department of Urban and Regional Planning, Kohl is glad to have specializations in Land Use and Transportation. As the SRC Region III Rep, Kohl looks forward to highlighting and encouraging cross-disciplinary research opportunities for students and young professionals in both the public and private sectors. In his free time, Kohl loves international travel and learning about the tools different cultures use to shape their environment and economies. He's also a big fan of vintage Apple products and architecture.
---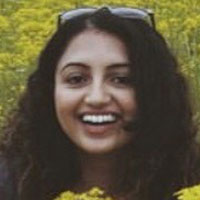 region IV
Batul Ather
Term: January 2020–December 2021
Batul Ather is a third-year undergraduate Urban Planning student at Ball State University. Born and raised in Indianapolis, she is excited to be representing the Midwest these next two years.
---
Region V
Charles Liuzzo
Term: January 2019–December 2020
Charles Liuzzo is a recent dual-degree MBA and MS Urban Planning graduate from the University of Arizona, where his studies concentrated on affordable housing, responsible development, and business consulting. He believes in expanding access to secure and affordable housing and his work is focused on achieving that.
---
Region VI
Alex Yee
Term: January 2019–December 2020
Alex Yee is a recent graduate from the University of Southern California, where he received his Master of Planning degree. He received his bachelor's degree from Tufts University. He currently works for the California Coastal Commission helping cities prepare for the impacts of climate change, particularly addressing sea-level rise. Within APA, Alex is on the Student Representatives Council (SRC) Executive Committee representing Region VI and is the co-director of Young & Emerging Planners for the APA-Los Angeles section. Alex has previously served as the SRC liaison to the AICP Commission, a National Awards jury member, and student representative on the California Planning Foundation Board.
---
Past Chair
Rachael Thompson Panik
Term: January 2020–December 2021
Rachael Thompson Panik is an Alabama native now transplanted to Greenville, South Carolina. She graduated with her planning degree from Clemson University in 2018 and now is a planner for Toole Design Group.
---
December 31, 2019
---
---