Negotiating Work Arrangements in Your Planning Office
Negotiation is a central element of planners' work. A previous post discussed mutual gain negotiation as it applies to planner/developer interactions. This post is about negotiations between managers and staff about flexible work hours and remote work.
The traditions of five-day-per-week work hours are in flux.
Technology offers opportunities to work at home or work on the fly and opportunities for web-based services such as online codes and consultations. At the same time, staff planners face family obligations as single parents, two-worker households, or caring for parents. Work-hour flexibility and remote work can make a big difference in their lives. Planners without family obligations also want to take advantage of the flexibility offered by technology, and some merely want some escape from traffic congestion.
Some planning managers may be ambivalent about such arrangements. The efficiency gains of technology are without question, but they want staff to be available, face-to-face, to serve the public or clients during normal work hours. Further, managers may seek to foster a sense of team in the office through informal face-to-face interactions and availability for in-person team meetings. Moreover, a strategy such as cross-training planning staff across functions is less effective if staff schedules are different or unpredictable.
Negotiation is an opportunity any time two parties want different things. Negotiation can be adversarial or it can focus on mutual gain.
Mutual gain negotiation is an approach in which each party seeks to understand the goals of the other parties and develop creative solutions that address the needs of all parties. In short, this approach seeks to make the "pie" bigger before dividing up the spoils.
So how might a staff member initiate a conversation about flexible work hours and remote work? The first step is to find the right time for the conversation, and to be clear about what is being requested. Make your case but be prepared to take "no" for an answer. Invite your supervisor to discuss any concerns. Take them to heart and develop ideas that directly address them, such as responding to a concern about loss of a team culture with video conferencing, or developing ways to show the efficiency of remote work.
If you are the supervisor being asked for flexible work hours and remote work, follow a similar process and find out more about the employee's request. Then, provide an initial reaction without a decision. Reflect on any concerns:
Because this sets a precedent, will there be a problem covering essential functions if more staff members have flexible work hours?
Will staff in other departments feel resentment?
Will the reputation of your department be "no one is ever there"?
How can you assure work productivity and avoid abuse of work hour flexibility?
Are there human resource or union contract issues with remote work?
In a mutual gain process, you share these with the staff person and invite their ideas about how to address them.
An example of mutual gain solution is to grant a degree of work-hour flexibility and remote work, combined with measures to track the productivity of remote work, new uses of video conferencing, and processes for requesting work-hour flexibility.
The supervisor could advocate for an organization-wide approach to avoid resentment by employees in other departments. Starting with a pilot program can reduce risk.
Done properly, a program for work-hour flexibility and remote work could improve employee morale, productivity, and retention. It could also generate enthusiasm for advanced uses of technology in the organization.
Top image: Getty Images photos.
---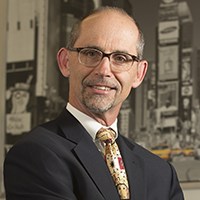 About the Author
Richard Willson, FAICP
Richard Willson, FAICP, is a professor in the Department of Urban and Regional Planning at Cal Poly Pomona. He has also served as department chair, interim dean, and independent planning consultant. Willson's research addresses planning practice and parking policy. His book, A Guide for the Idealist: How to Launch and Navigate Your Planning Career, amplifies the themes in this blog series. Willson is also the author of Parking Reform Made Easy (Island Press, 2013) and Parking Management for Smart Growth (2015). Willson holds a PhD in urban planning from the University of California, Los Angeles, a Master of Planning from the University of Southern California, and a Bachelor of Environmental Studies from the University of Waterloo.
---
September 10, 2019
By Richard Willson, FAICP
---
---