Local government land use planning used to be the primary destination for young professionals. My students used to move into these jobs without much career exploration.
Of late, planners' career choices include a wider range of subject matters and agency settings.
As an adaptive, socially embedded profession, planning is continually changing. In addition to writing plans and implementing regulations, planners develop public policy, guide investments, design pricing schemes, and create social programs, to name a few. At the same time, the job market is less structured and predictable.
In short, career choices are much richer. This means that reflection is needed for your first and subsequent job choices.
Let's address work types. Growth in transportation planning, housing and community development, economic development, environmental planning, and placemaking has supplemented traditional land use planning. New subfields have emerged, such as planning to mitigate climate change or to develop urban food systems. Even though a planner's professional training usually points in one direction, today's young planners will change specialties many times over their careers.
For public sector work, special-purpose, joint-powers, county, regional, state, and federal positions offer options to a local government career. Private sector opportunities include consulting firms, app developers, real estate developers, and corporations. Some of these jobs apply planning skills to subjects far different than land use. In addition, nonprofit organizations offer many opportunities in specialties such as local economic development, affordable housing, tactical urbanism, environmental justice, transportation advocacy, or climate change adaptation.
Each type of organization has a distinct culture, ranging from the nimble nonprofit where many tasks are assigned to early-career planners, to bureaucracies where roles are more prescribed but one learns about systems and the hierarchy of authority.
Types of work and organization type are common considerations, but another dimension is the manner in which the work is carried out.
Builder planners crave shovels in the ground. These doers want to see housing developed or bike lanes installed.
Economist planners shape behavior and solve problems using tax increment financing, peak period road pricing, or carbon trading mechanisms.
Rulemaker planners rewrite zoning codes to implement planning goals with transparency and fairness.
Engagement planners bring people together to cultivate agreement or convince them to change their behavior.
These choices are the great privilege and responsibility that come with the planning profession. You can make them manageable by inquiring, trying, and reflecting.
During your education, be curious, ask questions, and seek internships in the different sectors and specialties. Use APA and other conferences and webinars to learn and network. Conduct informational interviews with people and organizations that interest you. Cultivate mentors.
But ultimately, know yourself. Seek an alignment between your passion, your talent, and the world's need.
Top image: Photo in the public domain.
---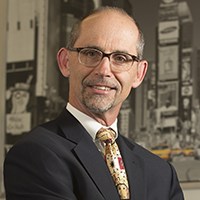 About the Author
Richard Willson, FAICP
Richard Willson, FAICP, is a professor in the Department of Urban and Regional Planning at Cal Poly Pomona. He has also served as department chair, interim dean, and independent planning consultant. Willson's research addresses planning practice and parking policy. His book, A Guide for the Idealist: How to Launch and Navigate Your Planning Career, amplifies the themes in this blog series. Willson is also the author of Parking Reform Made Easy (Island Press, 2013) and Parking Management for Smart Growth (2015). Willson holds a PhD in urban planning from the University of California, Los Angeles, a Master of Planning from the University of Southern California, and a Bachelor of Environmental Studies from the University of Waterloo.
---
October 11, 2016
By Richard Willson, FAICP
---
---