Making Planning Teams Work
Idealist planners work in teams, across disciplines and within planning.
Since we link knowledge to action, our work requires synthesis that is rarely done alone. Teams also move plans and decisions through review processes and implementation. This post suggests the basics of being a good team member. Teams work well when their members have the following qualities:
A willingness to show up, do one's part, and commit to the task.
Reliability, in participation, completing tasks, and providing feedback.
A positive attitude toward other team members and willingness to learn from them.
Honesty, straightforwardness, and forthrightness, tempered by tact and sensitivity.
Self-knowledge about one's own ways thinking and acting, especially under stress.
Acceptance of hierarchy and team management as necessary to complete the task.
Attention to team process and forthrightness in addressing team dynamics.
Good communication skills, especially in argumentation. This includes active listening to discern issues related to process, values, facts, and evidence.
Appropriate flexibility, understanding that the goals, problem frame, and scope of activities will likely change as the effort proceeds.
A problem-solving orientation.
Team members have different skills, styles of learning, and ways of acting. For example, one planner may favor brainstorming and freewheeling discussions, while another is focused on the practicalities of delivering products. Some people gravitate to leadership roles while others prefer to follow. Still others may focus on the social dynamics of the team, seeking to keep good relations among team members. And "devil's advocate" types will challenge an early consensus to make sure that solutions are fully tested. Of course, the devil's advocate may annoy the person who is focused on bringing the group to conclusion. Good teams have a variety of team member styles, and they prosper if everyone recognizes and values the differences.
While a variety of types can make a planning team more effective, this variety is highlighted in multidisciplinary teams. With an awareness of types, it is easier to understand the approach of the engineer, the community activist, the real estate developer, the scientist, or the attorney.
No discussion of teams can avoid the fact that organizational and personal conflicts may arise. Apathetic members may hamper progress, and some team members seek personal or departmental advancement over the overall mission. Free riders are a problem, as are team members who are outwardly or passive aggressive.
Teams work well when their members are realistic about the challenges mentioned above, but are motivated by a clear purpose that inspires them to overcome challenges. Time certain deadlines, task-specific teams, and limited team size can improve effectiveness. Team leaders can set a good tone by creating accountability, a sense of fair play, and an inclusive process.
No planner gets to sit in an ivory tower, drawing up plans for the world. The better we make teams work, the more effective our plans.
Top image: Thinkstock photo.
---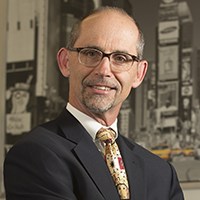 About the Author
Richard Willson, FAICP
Richard Willson, FAICP, is a professor in the Department of Urban and Regional Planning at Cal Poly Pomona. He has also served as department chair, interim dean, and independent planning consultant. Willson's research addresses planning practice and parking policy. His book, A Guide for the Idealist: How to Launch and Navigate Your Planning Career, amplifies the themes in this blog series. Willson is also the author of Parking Reform Made Easy (Island Press, 2013) and Parking Management for Smart Growth (2015). Willson holds a PhD in urban planning from the University of California, Los Angeles, a Master of Planning from the University of Southern California, and a Bachelor of Environmental Studies from the University of Waterloo.
---
May 10, 2017
By Richard Willson, FAICP
---
---