People Behind the Plans Podcast Series
People Behind the Plans is a podcast series from the American Planning Association that explores the business of planning for the built environment.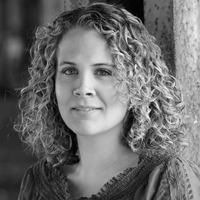 Hosted by Courtney Kashima, AICP, planner and small business owner of Muse Community + Design in Chicago, this podcast series features conversations between planners on work, life, ideas, and problem-solving in a variety of communities.
Get details on the podcast episodes and access each episode below. You can find additional podcasts on the APA podcast page.
---
Episode Nine
Jarrett Walker
In the ninth episode of the series, transit planner and author Jarrett Walker offers up his thoughts and musings on all things transit. Jarrett reflects on growing up in Portland in the 1970s, a revolutionary period in the city's history. He describes how his firm,
Jarrett Walker + Associates
, helps cities and regions think about public transit (hint: they aim
not
to make recommendations but to help each client clarify their own values and priorities). Courtney and Jarrett discuss his book,
Human Transit: How Clearer Thinking About Public Transit Can Enrich Our Communities and Our Lives
, and they delve into the role of the private sector in transit operations. They close out their conversation with a discussion of elite projection, the idea that what a wealthy person might want for his or her city might not be the best thing for the majority of its people. (Photo by Public Transport Victoria.)
---
Episode Eight
Doug Farr
Host Courtney Kashima, AICP, sits down with Doug Farr, a founding principal and president of
Farr Associates
and the author of 
Sustainable Nation: Urban Design Patterns for the Future
. He and Courtney discuss the book's unique approach to creating and improving neighborhoods. They also consider how Doug's hometown of Detroit influenced him in his career trajectory, why equity is crucial in the planning process, and how planners use language in crafting plans and defining outcomes.
---
Episode Seven
Joanna Trotter
In this episode of People Behind the Plans, Courtney Kashima, AICP, interviews Joanna Trotter, Senior Program Officer for Economic and Community Development at the
Chicago Community Trust
. The conversation touches on the organization's work funding community initiatives, how that has shaped her view of the profession, the issues and challenges she believes face planners in the future, and more.
---
Episode Six
Eugenie Birch, FAICP
Courtney interviews Eugenie Birch, FAICP, in a special World Town Planning Day edition of the People Behind the Plans podcast series. This episode explores the UN's Sustainable Development Goals and New Urban Agenda. Birch is the Lawrence C. Nussdorf Chair of Urban Research and Education at the University of Pennsylvania and serves as president of General Assembly of Partners (GAP), the engagement platform for the implementation of the UN's New Urban Agenda and associated global agreements.
---
Episode Five
Lynn Ross, AICP
In this episode, Courtney talks with Lynn Ross, AICP, Founder of Spirit for Change Consulting. Lynn discusses how she discovered the field of urban planning, equity in the planning profession, her work with the U.S. Department of Housing and Urban Development and the Knight Foundation, and much more.
---
Episode Four
Bev Wilson, AICP
In this episode, Courtney talks with Bev Wilson, associate professor at the University of Illinois, Urbana-Champaign, Department of Urban and Regional Planning. Their wide-ranging conversation includes consideration of new frameworks for civic technology, and they touch on ways planners can think about extending the scope of tech tools.
---
Episode Three
Scott Page
In this episode, Courtney talks with Scott Page, founder of Interface Studio in Philadelphia, a leader in developing unique and innovative urban design ideas. The pair discusses who is driving the changes that are shaping cities, the influences of partnership, "unintended consequences," and the inspiration that comes from the conversation around public works.
---
Episode Two
David Fields, AICP
In this episode, Courtney chats with David Fields, AICP, who shares stories on connecting with place in his 20 years of national and international experience focusing on transportation planning. David and Courtney discuss community engagement and share tips on how to keep planning conversations with citizens on point.
---
Episode One
Jamie Simone, AICP
In this episode, Courtney talks with Jamie Simone, AICP, on her role with the plan for the 606, an innovative public space and alternative transportation corridor in Chicago.