California's First Form-based Codes: Hercules and Petaluma
Saturday, April 13, 2019, 10:45 a.m. - Saturday, April 13, 2019, 7:45 p.m. PDT
Location: Depart from Moscone West - Mobile Workshop Departure Area
Add to My Log
LEARNING OUTCOMES
Gain a working knowledge of the "built-work" results of California's first form-based codes.
Understand lessons learned from early implementation of form-based codes, key components of form-based codes and get a background on the adoption process of the Petaluma and Hercules codes.
Identify the keys to successful implementation of a form-based code.
MORE SESSION DETAILS
This mobile workshop explores the built results of two of California's first adopted form-based codes, the Central Petaluma Specific Plan and SmartCode and the Central Hercules District Plan and Form-Based Code.

The Central Petaluma Specific and SmartCode provides specific land-use and development regulations for nearly 400 acres within the geographic heart of the city, adjacent to downtown. The Central Petaluma Specific Plan was adopted in June 2003 to create walkable additions to the historic downtown as an alternative to suburban sprawl. The plan envisions Central Petaluma to be a place where new employment, housing, shopping, and entertainment activities develop in a mixed-use fashion within a lively urban environment adjacent to downtown and the Petaluma River. The SmartCode and plan were modified in 2013 to accommodate the new SMART commuter station in this area.

The Central Hercules District was a community-driven plan started in 1998 to transform a 700-acre brownfield site in the middle of an auto-oriented, suburban community into a thriving urban downtown and a series of walkable urban neighborhoods. The plan and form-based code delivered a series of high-quality walkable neighborhoods prior to the 2008 recession mostly built by large production builders.



Session Speakers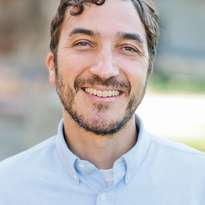 Stefan D. Pellegrini, AICP
Opticos Design, Inc.
San Francisco, CA
Daniel Parolek
Opticos Design
Berkeley, CA
Lois Fisher
Fisher Town Design
Windsor, CA