Sunday, April 14, 2019, 4:15 p.m. - Sunday, April 14, 2019, 5:45 p.m. PDT
Add to My Log
LEARNING OUTCOMES
Identify and prioritize personal core values.
Recognize self-serving bias in personal and professional dealings, and learn strategies to increase objectiveness.
Understand why integrity-based cultures create people who believe strongly in doing what is right, rather than being fearful of punishment for doing things wrong.
MORE SESSION DETAILS
Ethics isn't some abstract concept or series of principles that can be compartmentalized into our work environment. Ethics is who you are — you either have them or you don't. Explore integrity-based cultures, inherent character questions, and common, everyday crises of conscious in an informative, entertaining session. Focus will be on the very personal nature of ethics, and why it is impossible to separate ethics from the individual. Question what makes up the foundation of your ethical decisions, and get tools for identifying your core values. The "Principles to Which We Aspire" portion of the AICP Code of Ethics and Professional Conduct provide the backdrop for this lively session. While the session will be scenario-free, real-world case studies in bias, discourse, commonality, and values will be on parade. Gain an entirely new perception of ethics sessions and personal responsibility to your profession, those around you, and yourself.



This session qualifies for 1.5 Ethics CM.
Session Speakers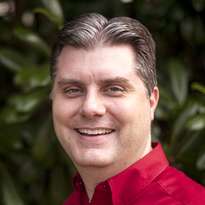 Ernest M. Boughman, AICP
APA South Carolina Chapter
Spartanburg, SC
Brian E. Carter, AICP
City of West Columbia
West Columbia, SC