On Demand: Retrofitting Streets and Corridors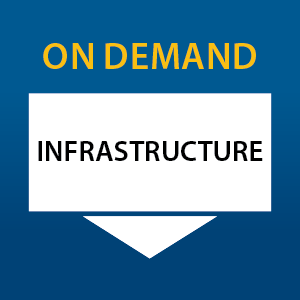 Certification Maintenance
---
---
This highly relevant short course is broken down into five sessions taught by highly experienced leaders in the field. With this course, you will gain great perspective of industry leading streets and corridor retrofitting. This course was recorded live at the APA National Planning Conference on April 16, 2012.
Group viewing: any organization, firm, or agency may purchase these products for group viewing. Group viewing is limited to the product being viewed on 10 different computers or points of access. No limit is set on how many people can view the product on each of the 10 computers or points of access.
Your viewing access to this product is for 6 months after the point at which you first activate the product for viewing.
---
About the Speakers
Christopher H. Sinclair
Renaissance Planning Group
Adam Coghill
City of Los Angeles
David Stamm
Renaissance Planning Group
Ted Orosz
MTA New York City Transit
Juli Beth Hinds
Tetra Tech
Robert M. Lewis
Principal, Development Strategies
Paula Reeves
WSDOT's Highways & Local Programs Division
Adam Varat
San Francisco Planning Department
Harrison Rue
ICF International
Dan Christian
Tetra Tech
Whit Blanton
Renaissance Planning Group
Jeff Tumlin
Nelson\Nygaard Consulting Associates