On Demand: Open Government and Engaging the Public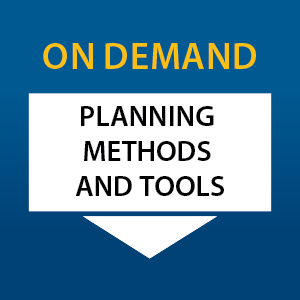 Certification Maintenance
---
---
Just as technology is changing the way planning works, open government is reshaping community engagement. Today, citizens can tap into huge pools of information online. They can see government data, access applications, check out review procedures, and comment on projects, all from their own computers and mobile devices. That's not to mention the evolution of participatory budgeting. What do these changes mean for the planning commission? Is it still the bridge between government and the public? Explore the answers in a wide-ranging presentation.
Cosponsored by the Lincoln Institute of Land Policy.
Group viewing: any organization, firm, or agency may purchase these products for group viewing. Group viewing is limited to the product being viewed on 10 different computers or points of access. No limit is set on how many people can view the product on each of the 10 computers or points of access.
Your viewing access to this product is for 6 months after the point at which you first activate the product for viewing.
This is a commission and board training product.
---
About the Speakers
Mark Wheeler
Mark Wheeler is the Deputy CIO for Data and Architecture and Chief Geographic Information Officer (GIO) for the City of Philadelphia. He leads multiple teams of analysts, developers, web designers and project managers at the Office of Innovation and Technology. As GIO he's introduced new spatial and business intelligence solutions and established policies and programs to make web mapping, analysis and data sharing easy and accessible to city of Philadelphia staff, vendors and collaborators. Mark co-created and produced the Neighbors Helping Neighbors project for the Citizens Planning Institute and the how-to guide for organizing residents to better engage with one another to tackle neighborhood problems, the Citizens Toolkit. Mark previously worked for the Philadelphia City Planning Commission. He has a master's degree in regional planning from the University of Massachusetts and has a bachelor's in environmental science.
Kenneth Bowers
Ken Bowers joined the City of Raleigh, NC as Deputy Planning Director in 2006, was named Interim Director of Planning and Development in April 2014, and became Planning Director in January 2015. During his tenure with Raleigh he has overseen the preparation and adoption of a new 2030 Comprehensive Plan, a new development code and zoning map to implement the plan, and numerous area plans and studies for this fast-growing city. Prior to joining the City of Raleigh, Mr. Bowers was a consultant and Principal with the firm of Phillips Preiss Shapiro Associates in New York City. He has a Masters in Regional Planning from UNC-Chapel Hill and a BS in Physics from NC State University. He holds a certification from the American Institute of Certified Planners and is a licensed Professional Planner in the State of New Jersey.
Camille Barchers
Camille Barchers is a PhD candidate and a Graduate Research Assistant in the School of City and Regional Planning at Georgia Institute of Technology. Her primary research interests are in planning support systems and public participation. Her dissertation research is examining how online simulations can improve participation in the planning process. She has the primary responsibility for teaching an undergraduate Introduction to City and Regional Planning and holds an Advanced Certificate in Teaching for Higher Education. She was a professional planner with Kimley-Horn and Associates for six years. She holds a Master of Regional Planning and Bachelor of Science degrees from Cornell University.
Bruce Stiftel
Bruce Stiftel is Professor of city and regional planning at Georgia Tech. His research concerns collaborative governance of environmental policy, and international development. His most recent books are Adaptive Governance and Water Conflict (co-edited with John T. Scholz; Resources for the Future Press), and Dialogues in Urban and Regional Planning, volume 2 (co-edited with Vanessa Watson and Henri Ascelrad; Routledge). A graduate of the State University of New York at Stony Brook and of the University of North Carolina at Chapel Hill, Stiftel is former president of the Association of Collegiate Schools of Planning, co-editor of the Journal of Planning Education and Research, and founding chairperson of the Global Planning Education Association Network. He served as a member of the Planning Accreditation Board from 2009-2016, and as a member of U.N. Habitat's Expert Group on International Guidelines for Urban and Territorial Planning. He is a member of the editorial boards of International Planning Studies, Journal of the American Planning Association, Planning Theory and Town Planning Review and of the Steering Committee of U.N. Habitat's University Network Initiative.