On Demand: Aging and Gender in Livable Communities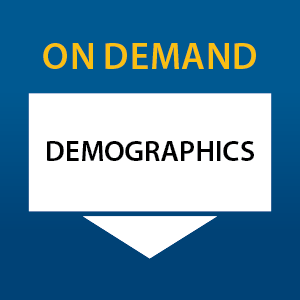 Certification Maintenance
---
---
Put a gender lens on your work while you build a planning framework for livable communities for all ages. This session will draw lessons from two recent surveys and APA's "Policy Guide for Aging and Community." Discover ways to promote more livable, age-friendly, and inclusive communities.
You'll learn about:
Results of the 2013 national survey "Planning Across Generations"
The 2014 "Women and Aging" survey from APA's Planning and Women Division
What communities are doing to build coalitions across siloed government services
How communities are addressing gender and age-related constraints in practice
The role of planning and planners in new modalities of participation and service delivery
Group viewing: any organization, firm, or agency may purchase these products for group viewing. Group viewing is limited to the product being viewed on 10 different computers or points of access. No limit is set on how many people can view the product on each of the 10 computers or points of access.
Your viewing access to this product is for 6 months after the point at which you first activate the product for viewing.
---
Product Details
Date Published
April 18, 2015
Publisher
American Planning Association
About the Speakers
Anna Kitces
Anna Kitces, AICP, CEP, PP has been a member of the American Planning Association (APA) for twenty years where she currently serves as Chair of the Planning and Women Division. She is interested in issues related to women and planning and in issues on gender and aging and is managing the APA Divisions Council Grant on" Planning through a Gender Lens". She brings decades of experience in Environmental and Natural Resources Analysis and Planning, Land-Use Management and Code Enforcement, Planning Law in the Public Sector – State Government, and also as Environmental Biologist at Audubon Society (NJ) and University of Guelph. Her professional work has included environmental issues along the water- both coastal and inland. She was program coordinator for a TV documentary on Barrier Islands, and created and a Public Service Announcement on wetlands preservation.
Amanda Micklow
A.C. Micklow, AICP, is a PhD candidate in City and Regional Planning at Cornell University. Micklow's research focuses on the impact of land use and transportation policies on marginalized populations. They use gender, as it intersects with race, class, and age in the American suburb, to analyze the tensions that arise in our communities as populations change. An example of this research, "Not Your Mother's Suburb," was published in Urban Lawyer and profiled in OZY. Micklow's dissertation uses a travel study of the New York metropolitan area to determine the impact of residential location and land use policy on commute time and modality. They were also a project lead in the 2014 Women and Aging survey; a national survey of practicing planners that asked about questions about gender and age sensitive planning practices in their communities. This work is part of an on-going collaboration between the Planning & Women Division of the American Planning Association and Cornell University and will also be integrated into Micklow's dissertation research. Prior to attending Cornell, Micklow worked for several years as a comprehensive planner for a large locality in Virginia. They earned both her Master of Urban and Regional Planning and B.A. in Political Science from Virginia Tech. Their master's thesis, "Gender Implications of Euclidean Zoning," won the Marsha Ritzdorf Award for Best Graduate Student Paper.
Fiona Akins
Fiona Akins AICP is the Deputy Director of Planning at the New York City Department of Parks and Recreation, working on long range master planning and project management. Her background is in environmental planning and green infrastructure implementation, with a focus on open space planning. Fiona has worked in England and the United States, and received her Master of Urban Planning from McGill University. She is a member of the American Institute of Certified Planners, and Chair of the APA Women & Planning Division.
Ramona Mullahey
Ramona Mullahey is currently a Senior Management Analyst with U.S. Department of Housing & Urban Development - Honolulu Field Office, where among other responsibilities, she manages the field implementation of HUD's Strategic Plan in the Honolulu jurisdiction. She has been instrumental in the initiative to transform Honolulu to an Age-friendly City. Honolulu is a member of the AARP-WHO global network of age-friendly communities: currently, 258 cities and 28 countries. She has advanced APA's support of planning for an aging population through her leadership of the Divisions Council Aging and Livable Communities initiative, involvement in the development of APA's Policy Guide on Aging in Communities, and conference sessions and webinars that focus on different facets of the aging community phenomenon. Prior to the Aging and Livable Communities initiative, Ramona was the APA champion for many years of youth involvement in community planning: authoring a PAS Report and editing a resource hub on APA's website of best practices and community models for engaging children and youth. She was a Planning and Community Education Consultant training teachers on how to use the built environment in the classroom and planning/design professionals/public on the role and system of planning in shaping the community and how to participate. She is the Past Chair and founding member of the Private Practice Division. Ramona joined HUD as a Community Builder Fellow.
Mildred Warner
Dr. Mildred E. Warner is a Professor in the Department of City and Regional Planning at Cornell University where her work focuses primarily on local government service delivery, economic development, environmental sustainability and planning across generations. Her research explores local government policy across the United States. She is one of the authors of the 2015 national ICMA survey on local government sustainability actions. Her research also explores the potential for a planning across generations approach which addresses the needs of children and elders. Her work on local government economic development policy also focuses on the potential linkages to environmental sustainability action. Dr. Warner is author of over a hundred publications including articles in top journals such as Journal of the American Planning Association, Journal of Public Administration Research and Theory, Public Administration Review, Public Administration, Urban Affairs Review, Journal of Urban Affairs, Journal of Marriage and Family, and Rural Sociology. Dr. Warner has received major research grants from the US Dept. of Agriculture to study the links between economic development and environmental sustainability, planning across generations, shared service delivery among local governments and with school districts, and the impacts of devolution and privatization on local governments. Grants from the US Dept. of Health and Human Services, Peppercorn and W.K. Kellogg foundations have supported exploration of the links between economic development and child care. Dr. Warner has a strong extension orientation and consults widely with local government and union leaders on local government reform, and with child care policy makers and business leaders on economic development strategies to support social infrastructure. Recent work has taken her to Canada, Italy, Spain, the UK, the Netherlands, Israel, New Zealand, Australia, Ecuador, Bulgaria, Slovakia, China and Singapore. Prior to her professorship at Cornell, she served as a program officer with the Ford Foundation in NYC and as Associate Director of Cornell's Community and Rural Development Institute.