On Demand: Managing Productive Planning Commission and Zoning Board Meetings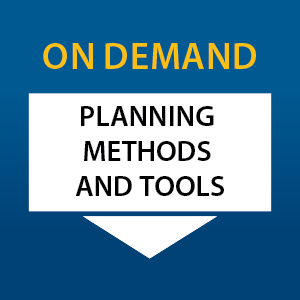 Certification Maintenance
---
---
Planning commissioners and zoning board members across the United States, including the staff members that serve the boards, are faced with the task of managing a productive meeting while ensuring valuable public input is obtained and utilized throughout the decision-making process. While specific roles and laws vary across the country, the goals of facilitating public input and making good decisions related to planning and land use issues remain constant.
During this session, planning commissioners and staff members will gain valuable knowledge related to conducting a productive planning commission or board meeting, including fundamental roles and responsibilities of a planning commissioner and staff, basic ethical considerations, legal requirements, and tips for maintaining order through use of Robert's Rules of Order and other meeting management techniques. Planners and commissioners will discover strategies for interfacing with one another and facilitating valuable public input, including recommendations for how to manage the unruly citizen, how to craft a defensible condition of approval, and how to make a sound motion based on public input or new information that may be contrary to an original staff recommendation.
You'll learn about:
How to conduct a productive meeting
Ethical and legal decision making and its role in planning commission and zoning board meetings
Balancing roles and responsibilities to ensure sound planning and meaningful input
Group viewing: any organization, firm, or agency may purchase these products for group viewing. Group viewing is limited to the product being viewed on 10 different computers or points of access. No limit is set on how many people can view the product on each of the 10 computers or points of access.
Your viewing access to this product is for 6 months after the point at which you first activate the product for viewing.
---
About the Speakers
Susan Trevarthen
SUSAN L. TREVARTHEN, ESQ., FAICP chairs the Municipal Land Use and Zoning practice and is a Member of the law firm of Weiss Serota Helfman Cole & Bierman, P.L. in Fort Lauderdale. She handles land use, planning and zoning matters for governments, and is Town Attorney for a Broward coastal community. Her work includes reviewing and negotiating development agreements and approvals, drafting municipal codes and plans, advising municipal staffs, managers and attorneys, defending challenges to municipal regulations and decisions, handling public hearings, and counseling elected officials, as well as advocating for municipalities on legislative issues in her field. Her practice also includes constitutional law issues (such as regulation of First Amendment-protected land uses including signs, places of worship and adult uses, and takings and Harris Act issues); hot topics in zoning law such as medical marijuana, sober houses and vacation rentals; and public school facilities. Ms. Trevarthen is board certified in City, County and Local Government Law by the Florida Bar, has been recognized as one of the top land use attorneys in the state in publications such as Florida Trend Magazine and SuperLawyers, and is AV rated. Ms. Trevarthen has held leadership positions in the Florida Bar's Section for Environmental and Land Use Law and Section for City, County and Local Government Law. Susan grew up in Boca Raton, Florida. She was graduated from University of North Carolina at Chapel Hill with a joint degree in law and planning (M.R.P. and J.D., 1991) and from Duke University (A.B., 1986).
Janet Palma
Please use same bio.