On Demand: 21st Century Planning Commission
None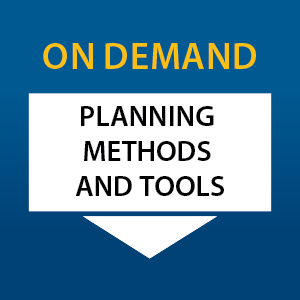 Planning commissioners help drive the future of their communities. Need help getting up to speed? Turn to this daylong training program from APA's 2013 National Planning Conference. Part one looks at what planning commissioners do and the ethics of how they do it. Part two maps out vital issues on the planning landscape. A panel of presenters — including the authors of the new Plann...
Read More
---
Product Details
About the Speakers
Benjamin Herman
Benjamin A. Herman, FAICP, is a Senior Consultant for Clarion Associates. He has been a practicing planner for more than 35 years, with extensive national and international experience in all aspects of planning. He is a skilled facilitator, and widely regarded for his ability to take a big picture, integrative approach to planning. He served as a member of the American Planning Association Task Force that prepared the Planning Advisory Service Report titled "Sustaining Places: The Role of the Comprehensive Plan". He serves on the faculty of APA's Planners Training Workshop for Sustaining Places Plans.
Anne McBride
Anne F. McBride is a founding Principal with McBride Dale Clarion in Cincinnati. A planner since 1981, Ms. McBride is a Fellow of the American Institute of Certified Planners. She has extensive experience in working with national retailers and developers throughout the country in the site selection and navigating the approval process for developments. Ms. McBride has established a reputation for being able to obtain required approvals through negotiations that allow development to move forward in a manner that works for all parties. Some of the clients that Ms. McBride has represented include Kroger, Brixmor Property Group, Panera, Walgreen's, Anchor Properties, Carespring Health Care, Lowe's, and Cincinnati Zoo and Botanical Gardens. Ms. McBride has also been responsible for the preparation of comprehensive plans, zoning codes, and urban renewal plans for numerous communities. Having served as the city planner for Springdale, Ohio, since 1995, she is well versed in municipal issues. She has also provided expert testimony on a variety of land use issues in both Ohio and Kentucky. Ms. McBride has served on the Anderson Township Zoning Commission since 1996 and is a past president of the Ohio Chapter of the American Planning Association. She is the co-author of The Planning Commissioners Guide and is a regular speaker at state and national conferences.
Robert Mitchell
Robert P. Mitchell, FAICP is the Principal of his planning consulting business in Boston MA and a Fellow of AICP. In addition he is an Adjunct Professor at the University of Massachusetts Department of Landscape Architecture & Regional Planning. With over 30 years experience at the state, regional and local levels and non-profit organizations, he specializes in land use issues; comprehensive & strategic planning; innovative zoning tools and techniques; and sustainable development. Additionally he provides training programs to public officials and professionals on land use, ethics, and meeting management topics. He has been the Planning Director for both Burlington VT and Amherst MA and was the former Special Assistant for Sustainable Development for the State of Massachusetts. He is a Council member on the Boston region Metropolitan Area Planning Council. He is co-author of the Guidebook to Massachusetts Land Planning & Zoning.
W. Shedrick Coleman
W. Shedrick Coleman, AIA is Principal of SHEDDarchitecture and practices architecture, land planning, and interior design. He has served two terms as chairman of the Chatham County–Savannah Metropolitan Planning Commission (MPC) in Georgia and is in his 10th year of service to the community as a commissioner. The planning commission is the joint city-county planning agency responsible for comprehensive planning and zoning recommendations to the member governments and for historic and natural preservation, community, transportation, and land use planning. Shedrick is currently serving in his second term on the APA National Board of Directors. He as chaired the APA Design Awards in 2015 & 2016 , APA Fellowship Committee, and the APA Planning Commissioners Committee. Shedrick has been an active presenter at the National Planning Conference since 2011 in Boston.
C. Gregory Dale
Greg Dale is a founding Principal with McBride Dale Clarion, the Cincinnati office of Clarion Associates. Mr. Dale is a Fellow of the American Institute of Certified Planners, having been active in the planning profession since 1981. He has managed planning projects throughout the country and has expertise in regional plans, comprehensive plans, growth management plans, land use regulations, citizen outreach programs, planning for historic areas and expert testimony on planning, zoning and land use development issues. Mr. Dale has drafted or assisted with award-winning plans for Charleston County, South Carolina; Beaufort County, South Carolina; Williamson County, Tennessee; Will County, Illinois; City of Franklin, Tennessee; and the Southern Nevada Regional Planning Commission. Mr. Dale drafted an innovative sustainability chapter in the Fredericksburg, Virginia, plan and is a co-author of an update to The Citizen's Guide to Planning and The Planning Commissioners Guide. He has also managed or assisted with significant planning projects in Bradley County, Tennessee; Henrico County, Virginia; Hanover County, Virginia; Suffolk, Virginia; Beaufort County, South Carolina; Williamson County, Tennessee; and North Las Vegas, Nevada.
Robert Burchell
ROBERT W. BURCHELL is the former chair of the Program of Planning and Policy Development in the Edward J. Bloustein School at Rutgers University. He is also a distinguished professor and co-director of the Center for Urban Policy Research, Rutgers University. He is the author of 30 books and more than 50 peer-reviewed articles. Professor Burchell is an expert on fiscal impact analysis, land-use development and regulation, and housing policy. Dr. Burchell co-authored the Development Impact Assessment Handbook for ULI-The Urban Land Institute. His major publications include The Fiscal Impact Handbook, The New Practitioner's Guide to Fiscal Impact Analysis, The Adaptive Reuse Handbook, and the Environmental Impact Handbook. Dr. Burchell's seminal work in the area of development patterns and infrastructure costs is a nationally recognized research project for the National Academy of Sciences and the Transportation Cooperative Research Program resulting in The Costs of Sprawl Revisited and The Costs of Sprawl-2000. He has completed a work on the Transportation Costs of New Development for the National Academy of Sciences and the National Cooperative Highway Research Program (2010) and just finished the Seven50 Plan for Economic Prosperity for the seven Southeast Florida counties. Dr. Burchell is currently involved with the Third Round, Mt. Laurel affordable housing numbers in New Jersey.