Introduction to the Planning Commission: Part One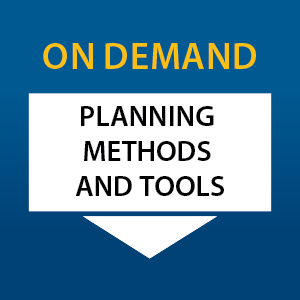 Certification Maintenance
---
---
Are you looking for a way to bring new planning commissioners up to speed — fast? You've found it. This user-friendly program covers the who's who of planning, the dynamics of updating plans, and strategies for resolving conflicts. Commissioners will come away with vital tools for making a great community.
Co-sponsor: Lincoln Institute of Land Policy
Group Viewing: Training products for planning commissioners and the public may be used for group viewing.
This is a commission and board training product.
---
Product Details
About the Speakers
Michael Chandler
Michael Chandler is the Director of Education for the Land Use Education Program (LUEP) at Virginia Tech and a planning consultant. In his LUEP role he manages and conducts the state and national award winning Virginia Certified Planning Commissioner Program as well as the Virginia Certified Boards of Zoning Appeals (BZA) Program. To date more than 3,000 Virginians have participated in the 10-week long program for planning commissioners and more than 1,000 persons have completed the 10-week long BZA program. Dr. Chandler has presented planning commission training programs and zoning board training programs in 43 of the 50 states over the past 20 years. He holds a masters degree in urban and regional planning and a PhD in public administration. He has worked as a professional planner, has been a planning commissioner (3 years) and was a member of the Blacksburg, VA town council for 18 years. He also served a 4 year term on the APA national board of directors in addition to being a member of the faculty at Virginia Tech for 27 years.
Peter Pollack
No Bio Available
Thomas Pelham
No Bio Available
David Ward
No Bio Available