Great Plans, Great Communities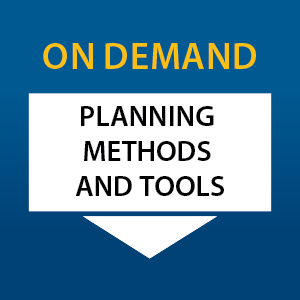 Certification Maintenance
---
---
Good planning means clean water, efficient transportation, housing choice, community character, safe neighborhoods, and renewable energy. Explore what goes into planning — and what comes out of it — in this visually striking presentation. For new planning officials, commissioners, and community members, this is an eye-opening introduction to the range, roles, and results of planning. Use this program to show how good planning creates great communities.
Group Viewing: Training products for planning commissioners and the public may be used for group viewing.
This is a commission and board training product.
---
About the Speaker
Steven Preston
Steven A. Preston, FAICP retires this year following eight years as city manager of San Gabriel, California. San Gabriel has received several awards for its planning and redevelopment programs under his leadership. Prior to joining San Gabriel he served in the communities of La Verne and Glendale, California, and worked for a Newport Beach architecture firm. An urban planner by training, Steve served on the American Planning Association's national board of directors, chairing its national Legislative and Policy Committee. In 2016, Preston was awarded the APA President's Award for Distinguished Contribution to Leadership in the Planning Profession. Winner of CCAPA's 2000 Distinguished Service Award, Preston is also a former president of APA's California Chapter; past President of the California Planning Roundtable; a Fellow of the American Institute of Certified Planners; former Chair of AICP's Multi-Media Task Force; served on the Planning Accreditation Board; and has served as adjunct faculty in the graduate planning programs at both USC and Cal Poly Pomona. He has bachelor and master degrees in planning from Cal Poly Pomona with an emphasis in policy administration and communications. Co-author of the 1999 report Planning at the Edge of the Millennium, Preston has taught negotiation and community engagement processes, and has significant experience in group facilitation. He has been a member of the International City Management Association for nearly 15 years, contributing the chapter on management to ICMA's most recent volume on community planning. His most recent publication is a chapter in the anthology, Planning Los Angeles, issued by APA Press in 2012. He also contributed to a recent article on ethics in city planning and city management that appeared in the Journal of the American Planning Association.