On Demand: Planning Commissioner Roles and Responsibilities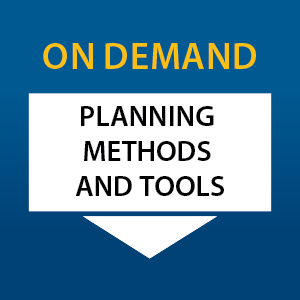 Certification Maintenance
---
---
Planning commissioners are vital to creating great communities. Conducting public meetings to garner input and air concerns is an important part of the job. The commission gives voice to the community while helping residents understand proposed plans. Explore commissioners' roles and responsibilities in and out of meetings.
You'll learn about:
Why planning commissions were established and what their role is today
How planning commissioners function as appointed officials of the city or locality
The responsibilities of planning commissions
Group Viewing: Training products for planning commissioners and the public may be used for group viewing.
---
About the Speakers
Joseph Tovar
Joe Tovar, FAICP, is a project manager at the William D. Ruckelshaus Center in Seattle. Hosted by the University of Washington and Washington State University, the Center facilitates collaboration among state, regional and local leaders in the Pacific Northwest to build agreement on difficult public policy issues. Mr. Tovar is an affiliate Associate Professor of Urban Planning at the University of Washington and an Adjunct Associate Professor of Community and Economic Development at Washington State University. Over his forty year career, he has been a planning consultant (2012-2016), a planning director for the Washington cities of Kirkland (1982-1992), Covington (2004-2005) and Shoreline (2005-2011), and a member of the State Growth Management Hearings Board for Central Puget Sound (1992-2004.) He holds a Master of Urban Planning degree from the University of Washington, a Bachelor of Science degree from the University of California, and is a graduate of the Rocky Mountain program at the University of Colorado.
Benjamin Herman
Benjamin A. Herman, FAICP, is a Senior Consultant for Clarion Associates. He has been a practicing planner for more than 35 years, with extensive national and international experience in all aspects of planning. He is a skilled facilitator, and widely regarded for his ability to take a big picture, integrative approach to planning. He served as a member of the American Planning Association Task Force that prepared the Planning Advisory Service Report titled "Sustaining Places: The Role of the Comprehensive Plan". He serves on the faculty of APA's Planners Training Workshop for Sustaining Places Plans.