Courtney Kashima — Founding Principal, Muse Community + Design
Courtney Kashima, AICP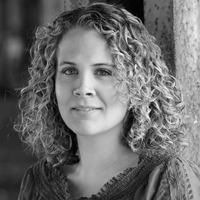 Courtney Kashima has been thinking about places and how to make them better since her high school days in Galesburg, Illinois.
She has lived and worked in cities small and large and has been based out of Chicago since 2002. Kashima has been a practicing planner in the public, private, and not-for-profit sectors. Recent projects (with prior firm Farr Associates) include the Complete Streets Design Guidelines for the City of Chicago; a Small Area Plan in Tulsa, Oklahoma; a master plan in Austin, Texas; the Master Redevelopment Implementation Plan for the Village of Mundelein, and the Lathrop Homes Revitalization Master Plan for the Chicago Housing Authority.
She is the President of the Illinois Chapter of the American Planning Association and a board member of Lambda Alpha International-Ely Chapter. Kashima was a co-chair for the 2013 National Planning Conference held in Chicago. A frequent speaker at conferences and her alma mater including as a Wetmore Visiting Practitioner in 2012. Kashima is a member of the American Institute of Certified Planners (AICP) and she is a certified charrette facilitator. She holds a BA in Urban and Regional Planning from the University of Illinois at Urbana-Champaign and a Master of Urban Planning and Policy degree from the University of Illinois at Chicago. Kashima hosts APA's People Behind the Plans podcast series.
In 2014 Kashima opened Muse Community + Design in Chicago. It's an urban planning consulting firm offering services in downtown planning, land use planning, corridor planning, neighborhood planning, zoning, and community outreach.
Schools and Education
I received a Bachelor of Arts degree in Urban Planning from the University of Illinois at Urbana-Champaign and a Master of Urban Planning and Policy from the University of Illinois at Chicago. One of the highlights of my grad school experience was working as a research intern on the book, Planning and Urban Design Standards, at APA.
First planning job
Allen County, Indiana. I was a county planner and was part of the staff assigned to the Plan Commission. It was a wonderful place to get my start in planning— I had great mentors and I was exposed to so many issues. For example, I worked on everything from Amish pole barns to entire subdivisions and superstore-anchored strip centers.
Influences and Tools
I've lived on three continents in cities as small as 30,000 and as large as 16 million. These experiences, combined with a love for travel, have exposed me to the many ways that cities function and I bring that exposure to my work.
My earliest influence was my step-father. He was appointed to the City Council in my hometown while I was in high school and it was the first time I was aware that the city could tell you how high your fence could be and the first time I was aware of the development process. A controversial housing proposal in our neighborhood sparked my interest in majoring in urban planning.
I am self-taught in the Adobe Creative Suite. I think it is a must for most planners and, certainly for anyone who is considering consulting.
If I define "tool" as the things that help me do my job, then my most valuable one is my network. I have learned that planners don't have to be experts in everything but they better know who the expert is!
I view networking as the opportunity to help someone else. That outlook has been a satisfying and successful strategy for me.
Advice and Keys to Success
What advice do you have for someone who hopes to start their own practice?
Have a high tolerance for uncertainty, have confidence in yourself, and have a support network of people who care about your success in place.​
What do you do outside of work that helps you be successful?
I think there are three things outside of work that help me be successful:
Volunteering: I serve on two boards that are related to my profession (APA's Illinois Chapter and the Ely Chapter of Lambda Alpha International, a global land economics society) and I am also a volunteer for the Neighborhood Parents Network in Chicago. I like giving back and I like the balance that volunteering offers as a counterpoint to work.
Reading: I read books and articles to keep up on new ideas and trends in the field. Social media has made this much easier and I get a lot of information through LinkedIn, email listservs, and websites.
Experiencing Places: A "busman's holiday" is pretty much a given when you are a planner. I make an effort to experience new places and when I'm there, I take lots of pictures.
Podcast
Planner Profile: Courtney Kashima, AICP