Peter Lowitt, FAICP — Eco-Industrial Planner
Peter Lowitt, FAICP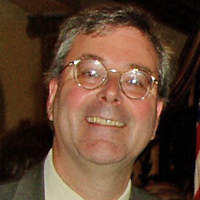 Peter Lowitt is an international expert in planning for eco-industrial development. He has directed the redevelopment of the former Fort Devens as a model of sustainable development for the Devens Enterprise Commission in north central Massachusetts for the last 19 years.
Devens was established by the Commonwealth of Massachusetts to compete internationally to retain and attract development opportunities to the commonwealth. At this point we have 5.4 million square feet of redevelopment, are closing in on 6,000 employees, and have attracted over $2.25 billion in investment.
I administer a unified (consolidated) and expedited permitting system with Rules and Regulations that embed green and sustainable development into all of our projects. We operate Devens as an ecological industrial park, modeled on ecological systems where one firm's source of raw materials is another's waste stream.
We are viewed as an international model for light industrial parks. I first became acquainted with this concept in my previous job as Planning and Economic Development Director in Londonderry, New Hampshire, where I launched the Stonyfield Eco-Industrial Park, which ended up attracting the Granite Ridge Gas fired power plant as its anchor tenant and taking $6/$1,000 off the town's tax rate.
Prior to coming to New Hampshire, I served as the town planner for the small central Massachusetts community of Grafton where I collaborated with UMASS Amherst Graduate School of Planning to repurpose the former Grafton State Hospital grounds for redevelopment.
Career Path
After university, I had started an alternative energy magazine with a few classmates. I eventually wound up operating municipal energy conservation programs for the City of Watertown, Massachusetts. It was here that was first exposed to planning. I wanted to do what the planners were doing, so this drove my enrollment in the Tufts University graduate school of Urban and Environmental Policy where I focused on planning and community economic development.
In the course of establishing a North American Eco-Industrial Park Development group, I met Steven Peck, who had set up a Canadian version of the group: Green Roofs for Healthy Cities. As we worked to combine our two groups, Steven shared his love of vegetated roofs with me and asked me to join him as chair of Green Roofs for Healthy Cities, the Green Roof Trade Association for North America.
My role to was to promote green roof policies for communities throughout North America. We jointly authored a PAS Memo, "Planning for Rooftops: The Benefits of Green Roof Infrastructure," and have worked successfully to support policy initiatives throughout the continent, including the recent success in San Francisco, Vancouver, Portland, and Denver (citizen initiative). At Devens, we have adopted regulations requiring vegetated roofs and walls in certain circumstances and developed checklists and maintenance requirements as well.
Skills and Personality Traits
Understanding the development process (I had served as chair of the Economic Development Division of APA) and the importance of grounding sustainability in a holistic way manner through regulations, education, and incentives has proven to be a successful formula for my work at Devens.
Keeping educated on changes in the field of planning and sustainability is an additional skill set. I continue to benefit from continuing education opportunities.
Utilizing a cash award from the Pioneer Institute for our expedited permitting system to visit German Green communities with my staff to learn from our German colleagues was a memorable milestone. As was launching a shuttle bus service to connect Devens to the commuter rail system in 2017.
Being a good negotiator, learning how to read my planning commissions, and having an easy-going personality have all been of benefit to my career. Staying curious is also important.
Typical Day & Career Surprise
I arrive at the office early in the morning and review my emails and then create a to-do list for the day. If I am fortunate I can cross off most of the items during the course of a day and spend a few minutes at the end of the day chatting with staff on their projects.
The best surprise in my career is being recognized as an international expert in planning for eco-industrial development and being able to travel throughout the world to educate, collaborate, and learn about this topic.
What I enjoy most is working with great staff and the ability to focus on the projects and subject matter I most enjoy.
Find the opportunity to work on what you love. It will make your career meaningful and rewarding.
Education and First Job
Schools and Education: B.A. in history from Brown University, and M.A. in Community Economic Development from Tufts University Graduate School of Urban and Environmental Policy.
First Planning Job: Junior Planner with the City of Waltham working on facade and streetscape improvements.
Influences, Tools, and Hobbies
Influences: Steven Peck (Green Roofs for Healthy Cities); Marian Chertow (Yale University School of Industrial Ecology; B.H. Liddell-Hart, author of the Indirect Approach to Strategy.
Tools and Hobbies:  Health Impact Assessments, The Green Cities Good Health website, designing checklists for site plan review and green roof installation evaluations, and the performance tools such as LEED, Sites, and the Living Architecture Performance Tool (which helps evaluate the performance of green infrastructure).
Outside of work, I am a husband and father, I work actively in my church on progressive social justice issues, and I pursue my hobby of wargaming Napoleonic miniatures.