Launch NPC21 Experience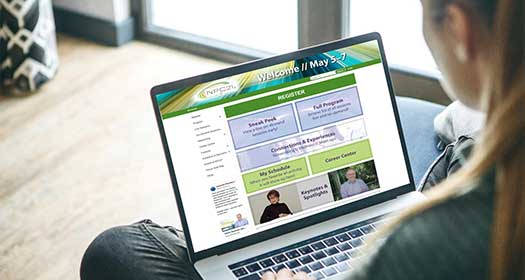 Jump into the conference platform
All sessions, live and on-demand, are accessible from the conference platform. You'll be able to set up your profile (perfect for job hunters or those looking to network!) and add sessions and activities toyour schedule.
Pro tip: bookmark the conference platform page for easy access all through conference.
For the best experience, please use Google Chrome or Firefox.