2018 National Planning Excellence Award for a Planning Advocate
Rick Tollakson
Des Moines, Iowa
Summary
Des Moines, Iowa, was founded as a river town in 1851. But decades of flooding issues and poor water quality have eroded the rivers and creeks that run through the city, making the waterways unappealing to visitors and residents alike.
The poor quality was a deterrent for economic development. But Rick Tollakson saw potential.
As chair of the steering committee for the Greater Des Moines Water Trails and Greenways Master Plan, he took an active and highly visible role to gain public support for the plan. He envisioned the 150-mile network of waterways and the surrounding areas as an attractive nature haven and recreational area with numerous public trails, boating access points, fishing and wading areas, and open community spaces.
Most important, Tollakson saw the potential of the water trails as a driver of economic growth for the Greater Des Moines region.
Process
For the plan to be successful, Tollakson knew he needed to gain support from community groups, city officials, and business leaders. Before creating the master plan, Tollakson and his committee spent a year conducting extensive research and meeting with residents and special interest groups to gain input and support.
As president and CEO of Hubbell Realty Company, a real estate development company, Tollakson used his knowledge of real estate and economic development to appeal to local business leaders and government officials from the three counties and 16 cities in the planning area to show how the waterways could be the key to future economic development.
Engagement
Using a variety of platforms, Tollakson became a highly visible evangelist for the waterways. He joined the staff of the Des Moines Area Metropolitan Planning Organization in their presentations to city officials, and he often spoke about the waterways at public meetings and forums.
He led elected officials on paddling tours on Beaver Creek and the Des Moines River, showing their current state and describing how they could be improved as community spaces and popular recreational destinations. He also led a group of stakeholders on daytrips to Boise, Idaho, and Columbus, Georgia, as well as tours of select Iowa cities that had mitigated low-head dams and converted them to whitewater tourist destinations.
Tollakson wrote a guest editorial, published in The Des Moines Register, in which he shared his personal experiences of the water trails and encouraged readers to support the plan.
Results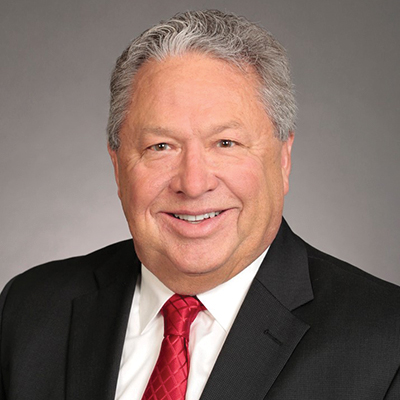 For the plan to be successfully implemented, it required funding. With Tollakson's help, the metropolitan planning organization raised $500,000 through a public-private partnership to pay for the Water Trails Engineering Study. That total included $30,000 each from three local organizations: the Greater Des Moines Convention and Visitors Bureau, Greater Des Moines Partnership, and the Polk County Conservation.
The Des Moines Area Association of Realtors Foundation provided another $16,500. A grant from the Leadership Circle of the Community Foundation of Greater Des Moines would match funding dollar-for-dollar from local government groups up to $205,000.
Without Tollakson's enthusiastic support and connections with community groups and business leaders, the plan would not have received funding for the engineering study, an important step in achieving the plan's goals. Tollakson's efforts prove that private-sector developers can successfully advocate for good planning and be a champion for citizens' initiatives.