Teaching Young People About Planning
APA encourages educators, community organizations, and planning practitioners across the country to embrace youth engagement in planning. Young people form a large and important segment of the population and they have a substantial stake in planning the built environment. Although they may not have a planner's vocabulary, they recognize the effects of planning on their lives. Their unique perspectives are valuable contributions to planning conversations.
APA invites educators to use the resources on this page to learn about youth participation in planning and to engage students directly with the tools provided.
What Is Planning?
In a short essay for educators and students, Cynthia Bowen, FAICP, provides a thoughtful and accessible introduction to the planning profession.
---
Toolkit and Activity
No Small Plans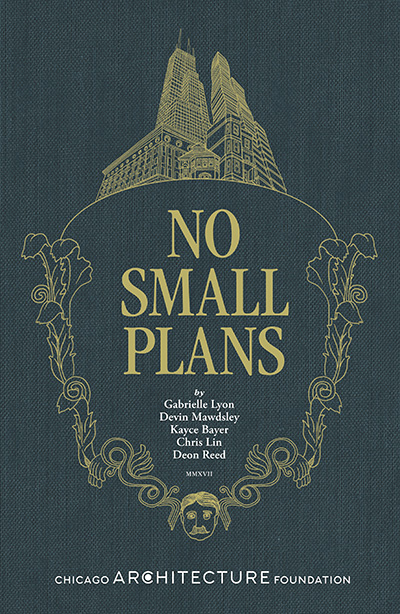 With support from APA, a citywide civic education initiative by the Chicago Architecture Foundation helps teens and young adults understand what makes a good neighborhood. Central to this "Meet Your City" project is a graphic novel, No Small Plans.
Use CAF's Reader Toolkit to explore the themes, characters and settings featured in No Small Plans. Annotated chapter guides — along with resources and activities — help readers act on issues presented in the book on their own, with a friend, or in a classroom.
Neighborhood Scavenger Hunt
How much do youth really know about the place where they live?
How much do the young people in your town know about the place where they live? Every community is special and has a story to tell. This Neighborhood Scavenger Hunt offers fun ways to begin exploring the different pieces that make up a community. Each item on the list poses a question, requires participants to accomplish a task, or asks them to find something in their town.
Additional Resources
Learn about camps and curriculums to help you pique your students' interest in the many ways planning affects their community.
Curriculum
Metropolis
Metropolis is a curriculum developed by John Martoni, a third-grade teacher and planner. It is a standards-based, interdisciplinary unit of study for grades three through six, but it could be adapted for any grade level. Elementary classroom teachers and other adults can use its text and many illustrations and exercises to expose children to a variety of urban forms from around the world.
Camps
The Hip Hop Architecture Camp
The Hip Hop Architecture Camp® was created in 2016 by Michael Ford, a licensed architect who is also known as The Hip Hop Architect! The camp is a one week intensive experience, designed to introduce under represented youth to architecture, urban planning, creative place making and economic development through the lens of hip hop culture.
Planning Magazine: Hip Hop Is One of Urban Design's Best Community Engagement Tools
Next City Seattle
Next City is a summer camp for students who have completed the fifth grade. It is hosted by the University of Washington's Robinson Center for Young Scholars and meets for three weeks in Seattle. The camp incorporates interactive lectures, model building, group presentations, field trips, and a final project. Participants learn zoning principles and practice urban design with easily accessible online software.
Blog Post: One Planner's Experience as a Next City Instructor
CMAP Flip Camp
The Chicago Metropolitan Agency for Planning's FLIP Camp (Future Leaders in Planning) is a week-long summer program that takes high school students from Chicago's "collar counties" through an intensive survey of community and regional planning processes, field trips, and collaborative activities. The program culminates in a final presentation of team-focused projects in various areas of interest (e.g., land use, human services, or economic development).