APA Board of Directors Biographies
Officers
---
President
Angela D. Brooks, FAICP
Angela Brooks is the Director of the Illinois office of the Corporation for Supportive Housing. She currently serves on the Chicago Board of Zoning Appeals, the Illinois Affordable Housing Advisory Commission, and is co-chair of the national Housing Supply Accelerator helping communities meet the housing needs of residents. Brooks is a native of Seattle and a graduate of Jackson State University, where she received her Bachelor of Arts in Urban Studies, and the University of New Orleans, where she received a Master of Urban and Regional Planning. An active member of APA since graduate school, Brooks has held numerous leadership positions in the Housing and Community Development Division, Planning and the Black Community Division, Diversity Task Force, Washington Chapter, and co-chair of the Housing Policy Guide. She is a member of Alpha Kappa Alpha Sorority, Inc. and The Links, Incorporated.
---
Immediate Past President
Leo R. Asuncion, Jr., AICP
Leo Asuncion is a commissioner with the Hawaii Public Utilities Commission and previously served as director and administrator of the state's Office of Planning. He is a certified planner and holds an MBA from Hawaii Pacific University, and Master of Urban and Regional Planning and bachelor's degrees from the University of Hawaii. Asuncion has served in a number of leadership roles within APA, including serving on the Board of Directors and the Chapter Presidents Council, and as APA Hawaii Chapter president. He is a member of Lambda Alpha International, a board member of McKinley High School (Honolulu) Business Academy, and past chair of the Coastal States Organization.
---
Secretary, Director Region VI
Kristen Asp, AICP
Kristen Asp is the principal planner for the city of Glendale, California. She is a certified planner and earned a master's degree from Woodbury University and a bachelor's degree from Cal Poly San Luis Obispo. Asp originally became a member of APA as an undergraduate student and served as a student representative for the APA California Chapter. She has a lso served as the Los Angeles Section director and vice president for administration for the APA California Chapter.
---
Treasurer, Director at Large
Lauren M. Driscoll, AICP
Lauren Driscoll is the director of Community and Development Services for the City of Salina, Kansas. She is a certified planner and holds a bachelor's degree from Grand Valley State University. Within APA, Driscoll has served as the president of the APA Alaska Chapter, chair of the Leadership Development Committee, chair of the Emerging Issues Committee for the Chapters Presidents Council, and chair of the Communications Committee.
---
Directors
---
Director Region I
Scott D. Turner, AICP
Scott Turner is the Director of Planning for Environmental Partners in Quincy. Massachusetts where he leads the firms planning and stormwater practices. He is a member of the American Institute of Certified Planners, a registered Professional Engineer, and a LEED Accredited Professional in Neighborhood Development. His 30 years career has focused on private development, stormwater planning and design, sustainability, and climate change. He is the past chair of APA's Sustainable Communities Division and was the local host subcommittee chair for the 2021 National Planning Conference. He holds a Bachelor of Science Degree in Civil Engineering and Environmental Studies and a Master of Science Degree in City Planning from Georgia Institute of Technology.
---
Director Region II
Ben Hitchings, FAICP
Ben Hitchings, FAICP, is the principal of Green Heron Planning, LLC, in Durham, North Carolina, and an adjunct faculty member at the UNC School of Government. He has 30 years of experience working on planning issues, and has developed award-winning plans at the local and regional level. He is the former planning director for the Town of Chapel Hill and the Town of Morrisville in North Carolina. He received his master's degree in planning from the University of North Carolina at Chapel Hill and a bachelor's degree from Amherst College. An active association member, Hitchings is a past president of the APA North Carolina Chapter. He also co-chaired the APA Student and New Member Task Force, and chaired the Chapter Presidents Council.
---
Director Region III
Wendy D. Shabay Bonneau, FAICP, Assoc AIA
Wendy Shabay is vice president/principal and manager of the Urban Planning + Design group at Freese and Nichols, Inc., an architecture/engineering/planning firm founded in 1894. She works on urban development, comprehensive planning, transit-oriented development, corridor planning, downtown redevelopment, and campus planning. Shabay received a Bachelor of Environmental Design from Texas A&M University, Fightin' Texas Aggie Class of 1993.
---
Director Region IV
Wendy E. Moeller, FAICP
Wendy Moeller is principal and owner at Compass Point Planning. Previously, she was senior planner at McBride Dale Clarion. She earned a bachelor's degree in urban planning at the University of Cincinnati. In addition to numerous volunteer roles at APA, she served as president of APA's Ohio Chapter. Moeller also served Goshen Township as a zoning commissioner from 2004–2007.
---
Director Region V
Allison G. Mouch, AICP
Allison is managing partner at Orion Planning + Design and currently based in Missoula, Montana. Bringing 15 years of professional planning experience to the team, her areas of specialization include comprehensive plans, code development, public engagement, project management, mapping, and analysis, with a focus on collaboration as a means of achieving positive outcomes. She is AICP and an active member of the American Planning Association (APA), past-president of APA's Western Central Chapter, and currently sits on the Montana Association of Planners (MAP) Board of Directors. She holds a bachelor's degree in architecture from Miami University (Ohio), and a master's degree in urban and environmental planning from the University of Virginia in Charlottesville.
---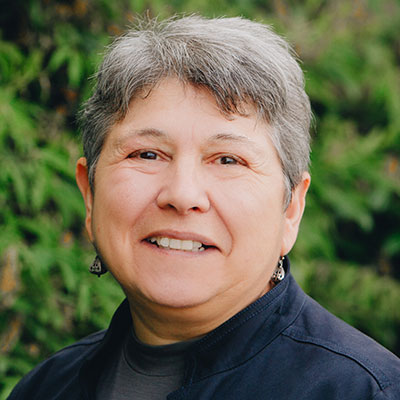 Director at Large
Linda Amato, FAICP
Linda Amato has over 30 years of experience with transportation projects throughout the U.S. She has extensive experience working with agency and community stakeholders, with a focus on preparing technical information for non-technical audiences. Amato is currently a senior consultant with SCJ Alliance in Seattle. As a volunteer, Amato has served on the Seattle Planning Commission, Seattle Landmarks Preservation Board, Citizens' Transportation Advisory Committee, and the Seattle City Council Monorail Advisory Committee. She has been active with APA Divisions, serving on the executive committee and as chair of the LGBTQ and Planning Division, as well as serving on the Divisions Council, Board of Directors, and as Divisions Council Liaison to the AICP Commission. Amato holds a Master of Urban and Regional Planning from the George Washington University.
---
Director at Large
Edna Ely-Ledesma, PhD
Edna Ely-Ledesma is an assistant professor in the Department of Planning and Landscape Architecture at the University of Wisconsin-Madison, where she directs the Kaufman Lab for the Study and Design of Food Systems and Marketplaces. Her applied research seeks to bridge the gap between communities and city governments to help define the planning and design agency of Latinos, a traditionally under-represented group. She served as the Chair of the Latinos and Planning Division, and as an ex-officio member of the Divisions Council (DC) executive committee. 
---
Director at Large
Silvia E. Vargas, FAICP
Silvia Vargas, FAICP, is a Principal Planner at Calvin, Giordano & Associates in Miami. Having started her professional career as a Planner in Monroe County (FL), where she also served as Parks and Recreation Planner, Silvia spent 20 years at WRT Planning and Design before going on to form her own planning practice. Silvia served as AICP Commissioner for Region III (2016-2020). During her term, she led the AICP College of Fellows Committee and co-chaired the AICP Exam Committee. She now leads APA's Equity, Diversity, and Inclusion Committee. Silvia has been an active member of ULI's Women's Leadership Initiative (WLI) in South Florida. Silvia has a Master of Urban Planning and a Bachelor of Arts in Architectural Studies from the University of Kansas (KU). She is a member of the KU School of Public Affairs & Administration Advisory Board.
---
AICP President
Karen Wolf, FAICP
Karen Wolf has dedicated her career to public stewardship and advancing the benefits of planning. She recently retired from King County, Washington, where she served as a trusted advisor to elected leaders for more than 30 years. She has demonstrated her commitment to planning through mentoring, volunteering, and teaching new planners and graduate students. Within APA, she has served in several leadership roles, including the AICP Ethics and Exam Committee, APA Washington Chapter, and CM Equity Credit Task Force. Additionally, Wolf is an affiliate instructor at the University of Washington (UW) and serves on the UW Professional Council for Urban Design and Planning. She also served as the chair of the Advisory Committee for Children's Hospital of Seattle providing input on the development of the hospital campus. Wolf has a master's degree in urban planning and a bachelor's degree in economics from the University of Washington.
---
Chapter Presidents Council Chair
Tim Gladhill, AICP
Tim Gladhill is the Community Development Director for the City of Stillwater, recently joining the team in June, 2021, where is primary focus is economic development and project management, but also providing leadership to Planning, Zoning and Building Safety Inspections. Prior to that, Tim spent nearly twenty (20) years with the City of Ramsey, northwestern suburb of Minneapolis, starting as a Public Works Maintenance Worker in Parks and Utilities, ultimately also serving as Planner, Community Development Director and Deputy City Administrator. Tim has served as Vice-President and President of the American Planning Association, Minnesota Chapter as well as an Ex-Officio Member of the American Institute of Certified Planners (AICP) and on the Executive Committee of Chapter Presidents Council.
---
Divisions Council Chair
Chad M. Nabity, AICP
Chad has been the Planning Director for the Hall County Regional Planning Commission in Grand Island Nebraska, since December 1999. He is currently the Chair of APA's Divisions Council and has been involved with APA leadership since 2002. Chad has variety of experience in planning issues in Nebraska ranging from: work relative to infectious and communicable disease prevention, housing and land use and zoning. In his spare time, he and his wife run a small Community Supported Agricultural operation on the outskirts of Grand Island.
---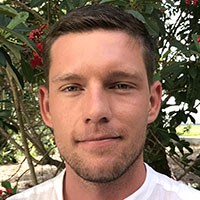 Student Representatives Council Chair
Kohl Malo, AICP
Kohl Malo is a transportation-land use planner working in Arlington, Virginia. As the SRC chair, he leads the council to improve opportunities for a diverse group of students and emerging planners. The SRC highlights student excellence and creates student creativity and long-term success platforms. Kohl looks forward to pushing the SRC forward by creating new, effective partnerships within APA. Kohl earned his graduate degree in urban and regional planning from Florida State University. He is a proud "Null," having received his undergraduate degree in political science and urban studies from New College of Florida.
---
JAPA Editor
Ann Forsyth, PhD
Ann Forsyth is currently the professor of urban planning and director of the Master in Urban Planning degree program at Harvard GSD. Forsyth received her master's degree in urban planning from the University of California, Los Angeles, and her PhD in city and regional planning from Cornell University. An APA member for more than three decades, Forsyth has been a faculty member of several universities and has also worked in the private sector as a planning consultant. Several editorial roles, including service on six journal editorial boards, have prepared Forsyth for the editorship of JAPA, the Journal of the American Planning Association.
---