APA Board of Directors Biographies
Officers
---
President
Leo R. Asuncion, Jr., AICP
Leo Asuncion is a commissioner with the Hawaii Public Utilities Commission and previously served as director and administrator of the state's Office of Planning. He is a certified planner and holds an MBA from Hawaii Pacific University, and Master of Urban and Regional Planning and bachelor's degrees from the University of Hawaii. Asuncion has served in a number of leadership roles within APA, including serving on the Board of Directors and the Chapter Presidents Council, and as APA Hawaii Chapter president. He is a member of Lambda Alpha International, a board member of McKinley High School (Honolulu) Business Academy, and past chair of the Coastal States Organization.
---
Immediate Past President
Kurt E. Christiansen, FAICP
Kurt Christiansen is the former economic and community development director for Azusa, California. He is a Fellow of the American Institute of Certified Planners and holds a master's degree from the University of California, Los Angeles, and a bachelor's degree from California State University, Northridge. Christiansen has been an active member of APA, serving in various local and national leadership roles including as the Region VI Board director, Chapter Presidents Council vice chair, and president of the APA California Chapter. He also has encouraged new planners by serving as a mentor. He recently relocated to Richmond, Virginia.
---
Secretary, Director Region IV
Wendy E. Moeller, FAICP
Wendy Moeller is principal and owner at Compass Point Planning. Previously, she was senior planner at McBride Dale Clarion. She earned a bachelor's degree in urban planning at the University of Cincinnati. In addition to numerous volunteer roles at APA, she served as president of APA's Ohio Chapter. Moeller also served Goshen Township as a zoning commissioner from 2004–2007.
---
Treasurer, Director Region I
Courtenay D. Mercer, AICP
Courtenay Mercer is serving her second four-year term on the board and is the board's treasurer. She is principal of Mercer Planning Association in Jersey City, New Jersey, and formerly served as the director of planning at the NJ Office of Smart Growth. She holds master's and bachelor's degrees from Rutgers University. Within APA, Mercer has served as a member on the Budget and Development Plan Committee, Legislative and Policy Committee, and chair of the Membership Committee. She also previously served as the APA New Jersey Chapter president and as treasurer of the APA Chapter Presidents Council.
---
AICP President
Mitchell J. Silver, FAICP
Mitchell Silver became commissioner of the New York City Department of Parks in May 2014. He is a past president of the American Planning Association and an award-winning planner with 35 years of experience. Silver is internationally recognized for his leadership in the planning profession and his contributions to contemporary planning issues. As Parks Commissioner, he oversees management, planning, and operations of 30,000 acres of parkland. Prior to returning to his native New York City, he served as the chief planning and development officer for Raleigh, North Carolina, where he led the comprehensive plan update process and a rewriting of the development code to create a vibrant 21st century city. As one of the nation's most celebrated urban thinkers, Silver was elected to Planetizen's list of the 100 Most Influential Urbanists in 2017.
---
Chief Executive Officer, APA and AICP
Joel Albizo, FASAE, CAE
Joel Albizo has more than 30 years of association management experience and is seen as an innovator within the association CEO community. In addition to original research and presentations on the competencies and development of future association CEOs, he is attuned to digital transformation and other trends impacting the nonprofit sector. Previously, he served as CEO for the Council of Landscape Architectural Registration Boards (CLARB), a regulatory body that works to protect the public's health, safety, and welfare by establishing licensure standards for the practice of landscape architecture. Albizo earned his bachelor's degree in mass communications at Towson University in Maryland. He is president of the Federation of Associations of Regulatory Boards, and a former board member and treasurer for the American Society of Association Executives.
---
Directors
---
Director Region II
Ben Hitchings, FAICP
Ben Hitchings is principal at Green Heron Planning, LLC, in Durham, North Carolina, and has more than 25 years of experience working on planning issues. He is the former planning director for the Town of Chapel Hill and the Town of Morrisville in North Carolina. He received his master's degree in planning from the University of North Carolina at Chapel Hill and a bachelor's degree from Amherst College, and is a fellow of the American Institute of Certified Planners. An active association member, Hitchings is the past president of the APA North Carolina Chapter. He co-chaired the Student and New Member Task Force and recently chaired the Chapter Presidents Council.
---
Director Region III
Wendy D. Shabay, FAICP, Assoc AIA
Wendy Shabay is vice president/principal and manager of the Urban Planning + Design group at Freese and Nichols, Inc., an architecture/engineering/planning firm founded in 1894. She works on urban development, comprehensive planning, transit-oriented development, corridor planning, downtown redevelopment, and campus planning. Shabay received a Bachelor of Environmental Design from Texas A&M University, Fightin' Texas Aggie Class of 1993.
---
Director Region V
Susan A. Wood, FAICP
Susan Wood is a planning project manager with the Regional Transportation District (RTD), the Denver Metro region transit provider, where she oversees and conducts environmental studies and manages the district's environmental compliance. Previously she worked in local government, most recently as manager of community outreach and long range planning for Douglas County, Colorado. Wood is a certified planner and holds a Master of Urban and Regional Planning degree from the University of Colorado at Denver and a Bachelor of Science degree from Baylor University. Currently, she serves on APA's Legislative and Policy Committee and is the Chair of the APA Colorado Chapter Legislative Committee. Previously, she served as the APA Colorado Chapter president and on the Executive Committee of the Chapter President's Council.
---
Director Region VI
Kristen Asp, AICP
Kristen Asp is the principal planner for the city of Glendale, California. She is a certified planner and earned a master's degree from Woodbury University and a bachelor's degree from Cal Poly San Luis Obispo. Asp originally became a member of APA as an undergraduate student and served as a student representative for the APA California Chapter. She has also served as the Los Angeles Section director and vice president for administration for the APA California Chapter.
---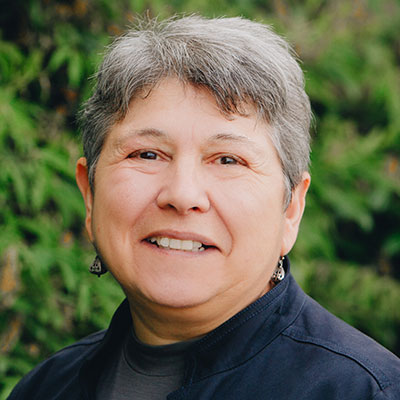 Director at Large
Linda Amato, AICP
Linda Amato has over 30 years of experience with transportation projects throughout the U.S. She has extensive experience working with agency and community stakeholders, with a focus on preparing technical information for non-technical audiences. Amato is currently a senior consultant with SCJ Alliance in Seattle. As a volunteer, Amato has served on the Seattle Planning Commission, Seattle Landmarks Preservation Board, Citizens' Transportation Advisory Committee, and the Seattle City Council Monorail Advisory Committee. She has been active with APA Divisions, serving on the executive committee and as chair of the LGBTQ and Planning Division, as well as serving on the Divisions Council, Board of Directors, and as Divisions Council Liaison to the AICP Commission. Amato holds a Master of Urban and Regional Planning from the George Washington University.
---
Director at Large
Lauren Driscoll, AICP
Lauren Driscoll is the director of Community and Development Services for the City of Salina, Kansas. She is a certified planner and holds a bachelor's degree from Grand Valley State University. Within APA, Driscoll has served as the president of the APA Alaska Chapter, chair of the Leadership Development Committee, chair of the Emerging Issues Committee for the Chapters Presidents Council, and chair of the Communications Committee.
---
Director at Large, Focused
Marjorie (Marj) Press
Press served two terms as a commissioner on the Seattle Planning Commission (2013-2019). She has a master's degree in urban and regional planning from The George Washington University. Press has 20-plus years of planning experience primarily managing the environmental analysis of transportation projects. Press is a 30-plus year member of APA and has served in a variety of leadership roles, including as chair of the Divisions Council and advisor to the APA Board of Directors, member of APA's Leadership Development Committee, Diversity Task Force, Governance Committee, the 2015 National Planning Conference Local Host Committee, and founding member and chair of the LGBTQ and Planning Division. She currently serves on the APA Planning Officials Committee (chair 2018-2019) and the Membership Committee. She received the Divisions Council's Terry F. Holzheimer, FAICP Leadership Award in 2015. Press is a founding member and co-owner of Terra Plata in Seattle.
---
Director at Large, Focused
Angela D. Brooks, AICP
Angela Brooks is the Director of the Illinois office of the Corporation for Supportive Housing. Brooks is a native of Seattle and a graduate of Jackson State University, where she received her Bachelor of Arts in Urban Studies, and the University of New Orleans, where she received a Master of Urban and Regional Planning. An active member of APA since graduate school, Brooks has held numerous leadership positions including past chair of the Housing and Community Development Division, vice president of programs for the Planning and the Black Community Division, chair of the Diversity Task Force, Newsletter Editor for the Washington Chapter, and co-chair of the Housing Policy Guide. She has also served on the City of Seattle Planning Commission and Martin Luther King County Boundary Review Board.
---
Chapter Presidents Council Chair
Sara Copeland, AICP
Sara Copeland is the community development director of North Kansas City, Missouri, where she manages long-range planning and redevelopment. She earned a Bachelor of Science and a master's in city planning from the Massachusetts Institute of Technology. Copeland served in several leadership roles with the APA Chapter Presidents Council prior to being elected chair, including terms as vice chair and secretary-treasurer. On the chapter level, she has served as the treasurer of the Missouri Chapter and is a past president of the APA Kansas Chapter.
---
Divisions Council Chair
David Fields, AICP
David Fields is a principal at Nelson\Nygaard Consulting Associates in the San Francisco office. As the Divisions Council chair, Fields leads the council in strengthening APA's 21 special-interest divisions. He is a certified planner and earned his master's degree from New York University and bachelor's degree at State University of New York at Binghamton. Within APA, Fields has held both national and local leadership roles, including vice chair of the Divisions Council, chair of the Multi-modal Planning at the Megaregional Scale Research Initiative Project Advisory Committee, chair of APA's Transportation Division, co-chair of the Smart Cities Task Force, and New York City section director of the APA New York Metro Chapter.
---
Student Representatives Council Chair
Veronica Escalera-Ibarra
Prior to seeking a career in urban and regional planning, Veronica Escalera-Ibarra cultivated a career as a real estate paralegal with experience in real estate and tax loans, residential and commercial transactions, corporate entity formations, and analyzing real estate titles. Her knowledge and experience led her to pursue a Master of Science in Urban and Regional Planning at the University of Texas at San Antonio. Her academic concentration is in environment, transportation, and infrastructure planning, with a specific interest in parks and open spaces, water, energy, and utilities. Escalera-Ibarra has recently joined the San Antonio River Authority as a real estate representative and currently serves as UTSA's Urban Planning Student Association president and APA Latinos in Planning Division student representative.
---
JAPA Editor
Ann Forsyth
Ann Forsyth is currently the professor of urban planning and director of the Master in Urban Planning degree program at Harvard GSD. Forsyth received her master's degree in urban planning from the University of California, Los Angeles, and her PhD in city and regional planning from Cornell University. An APA member for more than three decades, Forsyth has been a faculty member of several universities and has also worked in the private sector as a planning consultant. Several editorial roles, including service on six journal editorial boards, have prepared Forsyth for the editorship of JAPA, the Journal of the American Planning Association.
---