Equity In Practice
Elevating Community Stories Through Historic Contexts
As planners work to make historic preservation planning initiatives more equitable and inclusive, how can we help ensure that the places we seek to preserve fully encompass all communities and cultures?
One tool to consider is the 'historic context statement,' which can provide a powerful and engaging framework for more inclusive identification of historic resources. Historic contexts are written documents that help distill into a concise and usable format a community's collective knowledge about its historic places, streamlining the identification of historic resources that are related by theme and providing a consistent structure to guide future survey evaluation.
Los Angeles City Planning's Office of Historic Resources (OHR) has prepared a series of ground-breaking historic contexts for its citywide historic resources survey, SurveyLA, addressing important ethnic and cultural themes. The contexts prepared through SurveyLA have included:
These historic contexts draw out key themes that give all Angelenos a deeper understanding of how each community contributed to the larger L.A. story. Each theme then connects back to specific places that provide a tangible, physical link to this history.
Community Engagement
Because this was the first time that many communities' major historic themes and places have been documented through an official governmental initiative, the process of developing the contexts was just as important as the ultimate written product.
Public engagement focused on eliciting information from community members on places that mattered to them — particularly addressing places of social or cultural significance, which may not have otherwise been visually obvious to survey teams.
The broader community outreach strategies employed were varied, ranging from traditional public meetings and workshops to more informal gatherings convened by community-based organizations. The contexts drew upon assistance from university scholars and students, and the OHR convened advisory committees composed of stakeholders, community leaders, academic specialists, and topical experts for each project.
The OHR treated these contexts not as stand-alone, separate histories, but instead as interrelated with other communities' stories, and fully woven into the larger story of Los Angeles. Each of these specific context documents therefore became part of a larger framework: SurveyLA's citywide Historic Context Statement.
African American HistorY
The African American History context document is one example of how Los Angeles's historic contexts helped to illuminate key themes and potential historic resources.
Released in 2018, the document featured many long-overlooked places that highlighted how the city's African American community played a central role in the political, social, and cultural development of Los Angeles — despite pervasive racial discrimination.
The Deed Restrictions and Racial Segregation theme details the legacy of racially restrictive covenants while also telling the story the Sugar Hill neighborhood, (West Adams Heights), which played a key role in African Americans' quest to end these discriminatory practices.
In 1945, black homeowners — including actresses Louise Beavers, Hattie McDaniel, and Ethel Waters — hired attorney Loren Miller to defend the right to own property and live in this once all-white neighborhood. Miller's legal action went to the U.S. Supreme Court, which, in Shelley v. Kramer (1948), ruled that racially restrictive deed restrictions were unenforceable.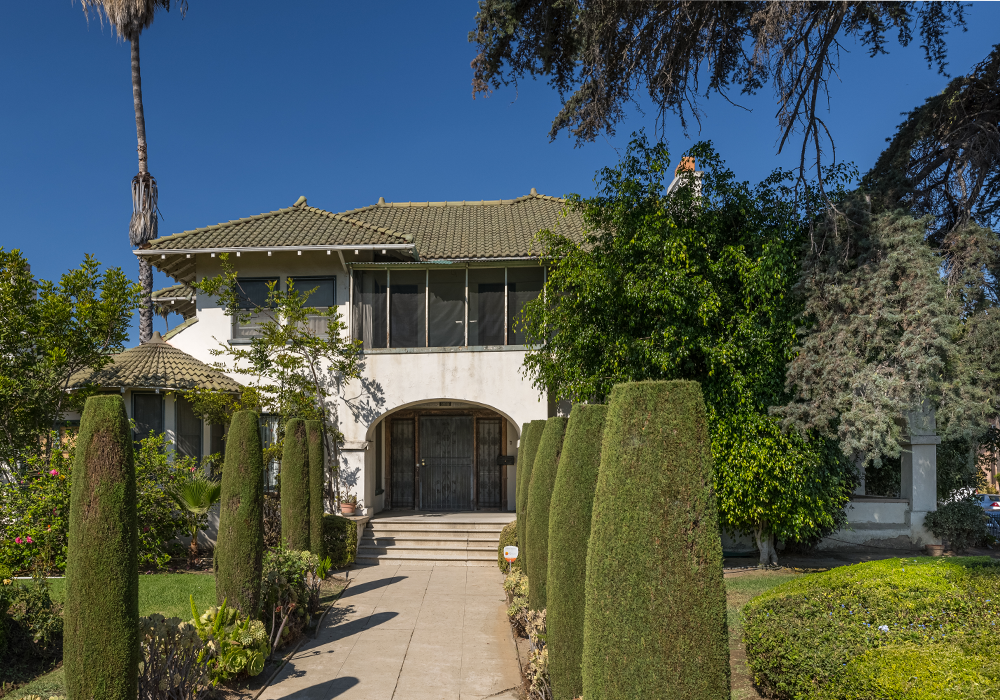 Another theme focused on newspapers and publications, highlighting how local newspapers helped ground the African American community's identity, providing information and social connection. The Joseph and Charlotta Bass House is a tangible link to the legacy of the longtime co-editors and publishers of the California Eagle newspaper.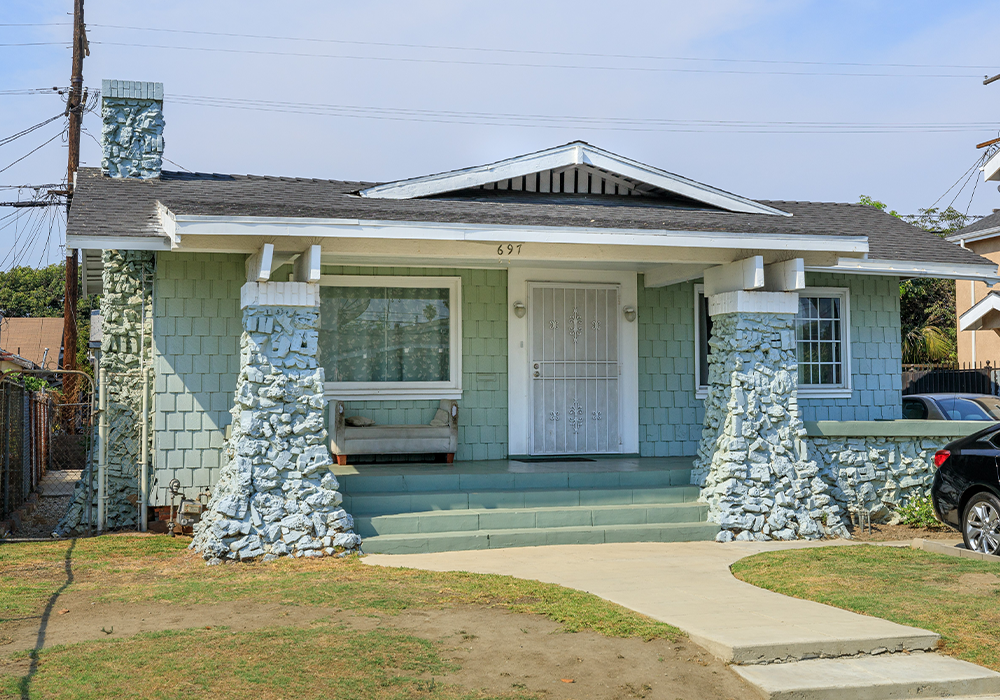 A Springboard to Further Action
The historic contexts for SurveyLA have laid important groundwork for the preservation of the places that shaped the development of culturally significant communities.
This year, Los Angeles is celebrating the 60th anniversary of its Cultural Heritage Ordinance — one of the first local preservation laws in any major U.S. city — which initiated historic preservation efforts in Los Angeles that continue to the present day.
As we look ahead to the next 60 years, these context documents provide a sound basis to evaluate the significance of places associated with often under-appreciated histories, and also helps to inform community plan updates and reviews of proposed development projects.
But the OHR has always seen this context work as only a start — as a springboard for further activism, research, and governmental action to identify and protect these places.
As an example, following the completion of the five Asian American contexts, the OHR partnered with several organizations, including Asian and Pacific Islander Americans in Historic Preservation (APIAHiP), to host a community-wide symposium aimed at spurring future nominations of sites for local and national historic designation.
Among the many recent historic designations inspired by identification through the contexts and SurveyLA have included: Tokio Florist, site of a prominent Japanese-American business; the Beverly-Fairfax National Register Historic District, an important post-World War II Jewish neighborhood; Oil Can Harry's, one of the longest-running gay bars in the city; and the Mafundi Institute/Watts Happening Cultural Center, the first African American cultural center constructed in response to the 1965 civil unrest in the Watts community.
Looking Ahead
The OHR is now building upon these previous contexts, as well as its partnership with the J. Paul Getty Trust on SurveyLA, to launch Los Angeles African American Historic Places, a new City-Getty project that aims to advance the recognition, understanding, protection, conservation, and celebration of African American heritage in Los Angeles. The project will advance local landmark designations of Los Angeles African American heritage sites, broaden and deepen the themes developed in the African American History context, and develop neighborhood-specific cultural preservation strategies.
In addition, the city recently received grant funding from the California Office of Historic Preservation to begin work on an Indigenous Persons Context, addressing histories related to tribal cultural resources that have not received concerted city attention.
As we move forward, we'll be drawing upon some key lessons we've learned in developing our previous historic contexts:
Be intentional: It takes dedicated resources, time, and focus to help communities capture unheard stories and underrecognized histories.
Weave back: Specialized historic contexts should be treated not as separate one-offs, but connected back to major planning and preservation initiatives, filling out a community's overall story.
Meet people where they are: public engagement needs to extend beyond the traditional public meeting format, drawing upon convenings by trusted community-based organizations or community connectors.
Follow through: build upon community partnerships to create tangible action steps flowing from this work, whether through historic designations, interpretive or celebratory events, or new planning policies.
Even as these lessons guide our own work in Los Angeles, they are also equally transferrable to other communities, large and small.
By continuing to engage with communities on historic contexts, we can help surface our multiple layers of history, making them more visible, legible, and meaningful in guiding our cities' future.
Share Your Work
APA wants to continue to highlight the work of planners in advancing equity, diversity, and inclusion in communities around the country. We're looking for more examples of case studies to elelvate. Share your work by emailing publicinfo@planning.org.
Top image: Los Angeles City Planning, Office of Historic Resources
---
About the Author
Ken Bernstein, AICP, is principal city planner overseeing Los Angeles City Planning's Office of Historic Resources and Urban Design Studio, and author of Preserving Los Angeles: How Historic Places Can Transform America's Communities (Angel City Press, 2021), from which this article was partially adapted with permission.
---
November 14, 2022
By Ken Bernstein, AICP
---
---