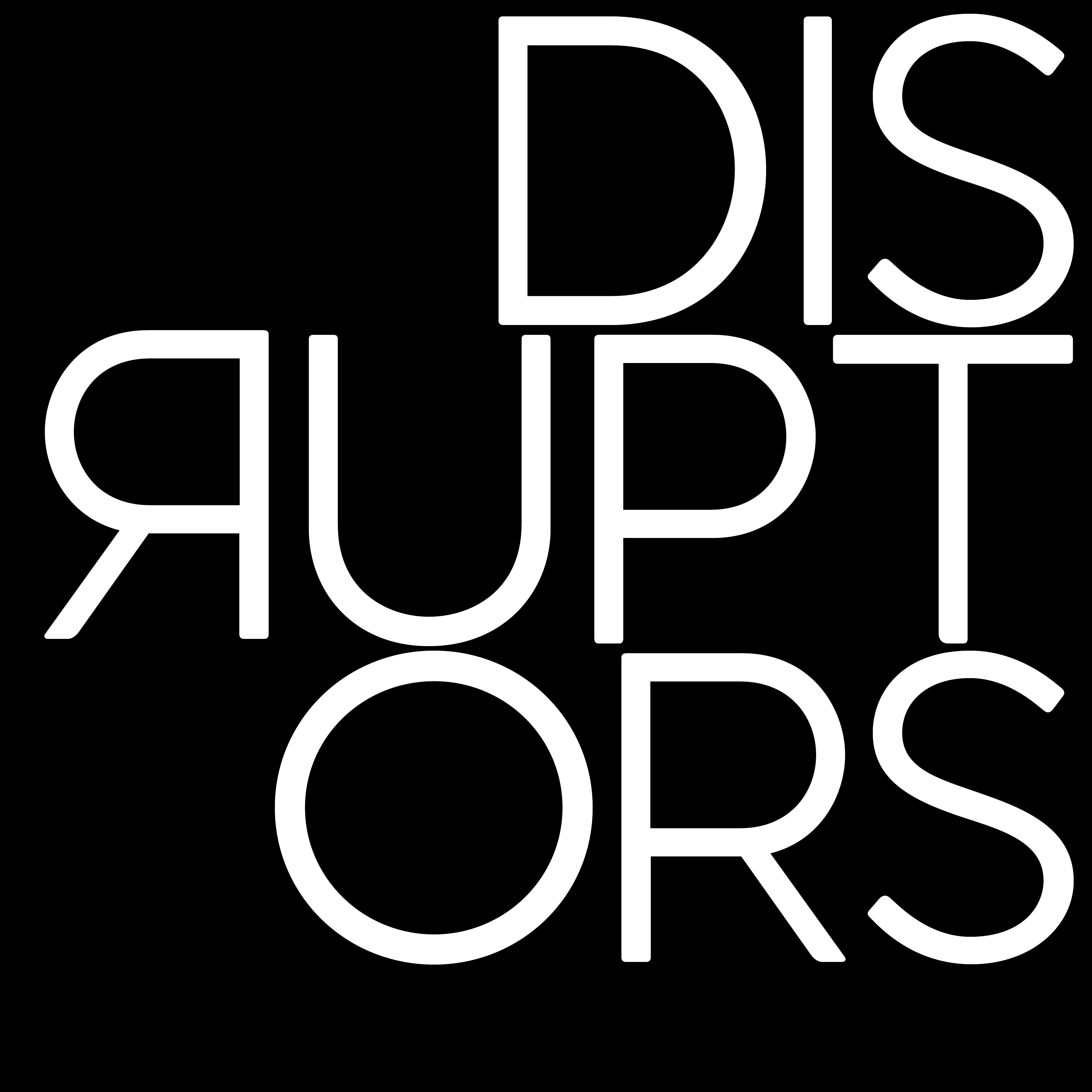 Part of the Disruptors Series
July 1, 2021
When Shana Bonstin first bought an electric vehicle, a Volkswagen eGolf, in 2017, she didn't realize how few available chargers there actually were. Bonstin, the deputy director of community planning in Los Angeles, knew that many new developments in the city now included charging infrastructure. Plus, the city itself was installing electric vehicle (EV) chargers at city hall, so she should have been able to refuel her car while at work.
But it turned out that city hall did not initially have enough chargers for all the municipal employees who had EVs. The complexities of adding that much power and infrastructure in a historically significant building in downtown Los Angeles caused months of delays. Meanwhile, city employees made do by scheduling time on the few existing chargers on shared Excel spreadsheets.
The city eventually added 100 more EV chargers in 2019, making it easier for employees to get a spot. All around the city, in fact, chargers have become much more common, as the number of EVs on the streets continues to climb.
But the episode gave Bonstin a better appreciation for all the logistical issues that need to be taken care of if LA, the state of California, or even the whole country is to successfully replace carbon-spewing gas-powered vehicles with electric ones.
Planners around the country will soon be wrestling with those kinds of considerations and more — if they aren't already — as EVs become more common.
"A lot of municipalities have started to set the framework for electric vehicle chargers to be installed," says Amina Hassen, an associate for WXY Studio in New York, who has worked with both the state and city of New York to develop electric vehicle policies. "Four or five years ago, an electric vehicle charging station wasn't even defined in [building] codes."
"Where a lot of places will have to catch up is in the planning phases," she says.
To ensure all individuals can make the choice to switch to an electric vehicle, local governments will have to think about things like the places where people are already using electric vehicles, how placement of charging stations can be used to help economic development, and how to distribute infrastructure equitably, Hassen adds. More broadly, cities, regions, the federal government, and energy producers will also have to think about what kind of electrical power fuels the grid because increased power demand means increased emissions unless renewable energy is used.
Further Impacts: Energy Systems
To facilitate the ongoing transition to renewable sources of energy, governments and communities will need to plan for widespread installation of solar and wind energy systems and infrastructure.
President Joe Biden is trying to speed along the transition by calling for all the federal government's vehicles, including U.S. Postal Service trucks, to be replaced with electric powered vehicles. The infrastructure plan also calls for building an extensive network of EV chargers and offering rebates to electric car buyers. (Biden's plan has been criticized for not matching renewable energy with electrical vehicles.)
Meanwhile, the auto industry appears to be moving in the same direction. General Motors, Ford Motor Company, and Volkswagen have all made bold promises about switching from gas and diesel power to electric-powered cars. Tesla, far and away the biggest manufacturer of EVs right now, doesn't even sell gas-powered vehicles.
The coming wave of EVs could change everything from simple parking space requirements for new developments to economic growth opportunities for disadvantaged neighborhoods. Not surprisingly, though, city leaders and planners will have a big role in determining how many vehicles will come to town and where they'll be able to be used.
Charging challenges
When it comes to the rollout of EVs, the most basic questions for cities will be over siting charging stations. The U.S. will need 9.6 million charging ports by 2030, the Edison Electric Institute, an industry group, predicted nearly three years ago. By comparison, the U.S. Department of Energy says there are currently 42,000 public charging station in the country, offering a combined total of 100,000 charging ports. (That does not include private chargers, like those used for bus fleets or home charging.)
Private companies and many homeowners will continue installing stations on their own, but city officials will face pressures to install publicly available chargers and to ensure people who don't own their own homes can still find a place to charge their vehicles.
Different types of chargers work better in different settings. Home-owners, for example, can typically rely on Level 2 chargers in their garages. But a restaurant or retail store might want a fast charger so that customers can shop or dine in the half hour it takes their vehicles to charge.
Local governments can help speed the growth of charging networks by allowing, incentivizing, or even requiring property owners to make those improvements. Los Angeles recently passed a change to its building code requiring new apartment buildings and hotels to install chargers, and to install infrastructure that will make it easy to add additional chargers in the future. Atlanta in 2017 required new homes to be "EV-ready," with the conduit, wiring, and electrical capacity necessary to add chargers later.
Installing EV charging infrastructure is much easier for new developments than it is for existing buildings, of course. "For all the buildings to go back and then put in the wiring in a couple of decades is going to be super cost-prohibitive. It's better just to put it in now," says LA's Bonstin. It's also going to be a tough sell, she adds, which is why she and other city leaders are considering a menu of incentives and requirements.
One possible approach would be to readjust parking requirements for property owners who install chargers. Even adding a charger in a parking spot at a gas station can be tricky, Bonstin explains, because parking spots with EV chargers must be larger than regular spots. If a building already has the minimum number of spots, they don't have the space to add charging equipment.
Los Angeles planners are also working with their electric utility (which is owned by the city) to get a better idea of what incentives or disincentives are currently in place. So, deciding when a building needs chargers could determine who gets rebates from the power company. If the city requires chargers up front for a subdivision, for example, the developer would likely receive the rebates. But if the developer only has to make the property "EV-ready," the rebate would go to the homeowner who installs the charger down the line, Bonstin says.
Planners also have to wrestle with the extra infrastructure that may be required from new chargers. If the electric load gets large enough, "suddenly, an applicant or a developer needs this huge transformer to fit somewhere in the parking structure" or somewhere else nearby, and they look ugly, Bonstin says. "These infrastructure components are solving one problem and creating another. So, then the question becomes: How do you store this in a more elegant way?"
Ensuring widespread access
Meanwhile, cities will also face challenges when installing public chargers on curbs or in municipal parking lots. Hassen, the urban planner from WXY Studio, says cities should make sure the technology they install is universally accessible.
That not only means that the plugs should be able to service vehicles made by different companies, but also that the method of payment is widely accessible as well, she says. Right now, paying for electricity for your car is far more complicated than paying for gas; most charging stations don't take credit or debit cards. Instead, they require you to be a member of a certain network that have their own cards or apps that allow you to pay. The balkanized systems originally impeded London's efforts to build out a robust web of charging stations, Hassen says, and that's why places like New York City have required that their chargers work on several different networks.
Then there's the issue of where to install public chargers. Right now, EV owners tend to be wealthy, because the vehicles are so expensive (a problem states like California and automakers hope will fade as mass production of electric vehicles and new innovations make the prices of new electric vehicles similar to those of gas-powered vehicles). But that doesn't mean that chargers should be concentrated in wealthier areas, cautions Adam Lubinsky, PHD, AICP, WXY's managing principal for planning.
He says cities should account for equity in their siting decisions. Lower-income neighborhoods often have lower air quality and would therefore benefit the most from replacing gas-powered vehicles with zero-emission ones. Those neighborhoods also often host institutions — such as hospitals, community colleges, and schools — that people drive to rather than take transit, he says. That adds to emissions in those neighborhoods.
Hassen notes that another equity consideration is putting public chargers on the street or in municipal lots. That would help renters and other people who don't have private chargers to make the switch to electric vehicles when they become more affordable. "If you have no place to charge [an electric vehicle], and there is no developed public access infrastructure, it's not really a viable option for you," she says.
Jairo Garcia, a sustainable cities expert who helped Atlanta develop its climate action plan, says cities and states should encourage suburbanites to use EVs when they commute into the urban core. They can do that by allowing EVs to use carpool lanes on interstate highways and by reserving convenient parking spaces downtown for them.
"Electric vehicles are more for the people outside the city, because here in the city, we don't drive. The people who live in the suburbs, they are going to be the ones who benefit the most from using electric vehicles," he says. Electric vehicles can easily handle those daily commutes, and suburbanites have "plenty of land" where they can put chargers, Garcia says.
Showing leadership
As Congress considers Biden's push for EVs, state and city governments are already enacting policies to speed the transition. Those range from high-profile promises, like that of California Gov. Gavin Newsom, to ban the sales of gas-powered vehicles in the state by 2035, to much lower-key moves that offer rebates or tax credits for residents who buy EVs.
California's heavy-handed approach may not be a good fit for the rest of the country, says Doug Kettles, the director of the Central Florida Clean Cities Coalition. But leadership can come in other ways. In Florida, for example, the state's power companies are working together to encourage more widespread adoption of EVs through a group called Drive Electric Florida, which some environmental groups support as well. That group helped produce a plan to help municipalities prepare for questions like where to put new chargers. And several state agencies are working to produce a master plan that will look at logistical concerns as well as policy ideas that could help Florida's switch to EVs.
Locations Best Suited to Charging Stations
Medical Campus
Medical campuses tend to have a largely car-dependent workforce, amplified by shift workers who have fewer and less frequent off-hours public transit options.
Higher Education
Post-secondary education draws employees and students from across the region. Campuses isolated from public transit have high proportions of auto commuters.
Public Sector
Municipal employees drive at higher rates than private sector employees and many work far from transit options, contributing to their car dependency.
Neighborhood Center
Neighborhood centers have a mix of commercial and residential uses. Drivers in neighborhood centers where residential construction lags commercial development are "garage orphans" and need charging where they park: on the street.
Leisure Destination
Parks, public pools, cultural institutions (museums and science centers), stadiums, and other major institutions are leisure destinations that offer a good opportunity for EVSE exposure and top-off charging. These destinations may also have EV fleet charging needs.
Source: Curb enthusiasm: Deployment Guide for On-street Electric Vehicle Charging, 2018. Illustrations by Haisam Hussein.
Kettles says that governments will be leading the movement, even if only because of cost considerations. The upfront cost of EVs has been declining, and auto industry experts expect that new electric cars will soon be the same price as new gas-powered cars.
Significantly, the maintenance costs for EVs are lower than gas-powered vehicles. That means governments will soon have an obligation to buy them, Nettles says. "The total cost of ownership is going to be dramatically lower than a regular vehicle, and so the fiduciary responsibility of the businesses and the government is going to drive them to getting these vehicles," he says. "You're using taxpayer money or you're using stockholder money. You have to use it in the most efficient and effective way. That's coming, and when it does, it's going to come hard and fast."
Joel Levin, the executive director of Plug In America, a group that advocates for the adoption of EVs, says cities and states have another economic incentive to promote a switch to EVs, because many of them are built locally. States like California, Nevada, and Tennessee all produce EVs. Georgia just reached an agreement to become a major source of the batteries that will go into those vehicles.
Plug In America has catalogued the many different approaches that states and cities have taken to promote EVs, but Levin stresses that governments need to model the behavior they want to see in others.
"You better have charging at city hall and at major city facilities. If you don't, you're going to look like a dinosaur pretty quickly," he says. Top officials with city-issued vehicles, like the mayor and city council members, should have EVs. "That models the story you're trying to tell. If the city council is all driving around in Suburbans, that doesn't really tell the story of people converting to EVs."
It's not enough just to buy EVs. City leaders need to bring people along by educating staff about the new vehicles (including test drives) and hosting public events to build excitement, Levin adds. "If your city is going to invest in a big fleet of EVs for the police department, you better make sure that people are bought into it, or else they're going to sit and gather dust."
In Los Angeles, Bonstin says the city and other local governments in the area are pushing the switch to EVs every way they can, including moving its own fleet to electric vehicles. LA already has 900 EVs and has worked with other cities to give it more leverage with automakers to produce more. Local transit agencies are planning to switch their vehicles to electric by the end of the decade, too.
The city now has 10,000 commercial EV charging stations, a milestone it reached in January, two years ahead of a goal set by Mayor Eric Garcetti, thanks in part to a rebate program from the city. City agencies have installed more than 1,300 chargers on their own, including more than 400 that are integrated with streetlights.
"A key tenet of our sustainability plan is that we lead with [the conversion]," Bonstin says, "and I think we did that."
RECOMMENDED ARTICLES