Jan. 1, 2021
NOW STREAMING
No Reservation Needed
Through a special partnership with Resy, the online dining reservation site, LA-based media studio Crimes of Curiosity produced a series of short documentary films exploring how the city's small restaurants have been affected by — and adapted to — the COVID-19 crisis.
Each of the four films in On the Line follows a similar narrative: After first meeting the quirky and endearing personalities behind each business, the pandemic hits, public health orders are instituted, and we are confronted with the existential economic threat the shutdown represents to a small neighborhood business. But after the initial intros, the narrative gets more upbeat as we learn about the creative, inspiring ways these entrepreneurs learn to adjust, respond, and reshape their workflows and markets in real time.
While not downplaying the very real economic effects of this crisis, the stories are uplifting, both individually and as a group. Across the city, in very different neighborhoods, small businesses and neighbors are helping each other and extending a sense of generosity to support their employees, their communities, and the health-care and essential workers of the city. Motivated by both necessity and a desire to do more, small restaurants are nimbly reinventing their core business models. People are helping people, and humanity — despite many setbacks — is responding to fear, loss, and danger with love, art, caring, resilience, and, of course, some delicious food.
Watch all four films for free at Resy, where you can also find ways to support these businesses and others through the pandemic.
— Ezra Haber Glenn, AICP
PLANNERS PLAYLIST
Beyond the Bridge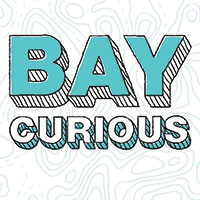 "Where did all the parrots in San Francisco come from?" "Why is BART so loud?" "What happens to my recycled peanut butter canister?"
Listener queries are the driving force behind Bay Curious, the podcast hosted by Olivia Allen-Price. And while the questions may begin as simple curiosity, the answers are an adventurous peek into the history, culture, science, and people that define the Golden Gate City.
— Brenna Donegan
TOOLKIT
Better Biking Cities
A new digital toolkit from PeopleForBikes offers a variety of resources to help city leaders, local advocates, and other stakeholders improve bicycle networks and programs in their communities. Advocacy Academy offers 12 data-driven, educational videos, research reports, case studies, and best practice guides with lessons from the best biking cities, tips on implementation, and more.
— Lindsay Nieman
RECOMMENDED ARTICLES