Contact Information
Address:
771 E. Park Ave.
Savannah
GA
31401-6620
United States

FAICP Statement
Faye DiMassimo's career in Georgia and Alabama has spanned 36 years in the public and private sectors. Throughout, Faye has been a planning trailblazer serving as the youngest Executive Director in Alabama's regional planning network and the first female Department of Transportation director for Georgia's third largest county. Faye has committed decades to mentoring, professional and community leadership, environmental quality, social equity, and transportation mobility. Professional practice excellence underscores her prominent role in finding creative solutions for Atlantic Station, a large mixed-use brownfield redevelopment, and leading $500M+ infrastructure delivery in the City of Atlanta.
Professional Biography
Faye DiMassimo is Senior Advisor,to Mayor John Cooper, Metro Nashville Davidson County. She has nearly 40 years of experience with federal, regional and local public entities as well as the private sector in the development, management and delivery of multimodal transportation programs. Most recently, she was with Deloitte Consulting and has served as the City of Atlanta Renew Atlanta/TSPLOST General Manager and the Director of the Cobb County Department of Transportation. She holds three degrees from Auburn University including a Bachelor of Science in Public Administration and Masters of Community Planning and Public Administration. Additionally, she is a Fellow of the American Institute of Certified Planners (FAICP). Faye has participated in numerous leadership programs and community organizations over the years and presently serves on the College Football Hall of Fame Exhibit Hall board as well as a Steering Committee Member for MobilityXX, an organization dedicated to equality in transportation.
Resume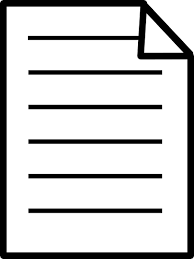 Resume
View/Download