Contact Information
Address:
6212 Bowman Ave., St. Louis, MO 63139
SAINT LOUIS, MO
MO
63139
United States

FAICP Statement
Robert "Bob" Lewis is both an urban planner and economist. He helps communities to create strategic economic development plans for realistic and sustainable growth, and evaluates the economic feasibility of development projects within the context of redevelopment or revitalization planning. Whether planning for adaptive reuse in Detroit, remedying food deserts in Greenville, or encouraging redevelopment in East St. Louis, his leadership and work exemplify good planning. Through his work with APA, as well as his adjunct faculty position at Washington University, he advances the planning profession in the St. Louis area and beyond. Inducted in 2016.
Professional Biography
Bob is both an urban planner and regional economist. He "retired" from the consulting firm of Development Strategies after 30 years at the end of 2017, and is now an assistant professor for urban planning and development at Saint Louis University. Prior to Development Strategies, Bob was with Team Four for ten years and the St. Louis County (Missouri) Department of planning for two years. His passion is evaluating the economic feasibility of development projects within the context of the city planning process. Bob also conducts economic development strategic plans, housing strategic plans, economic and fiscal impact studies, attitudinal surveys to support market-based development, and gap financing analysis using public incentives. Sustainable development does not succeed in a vacuum. Instead, it is a function of the complex relationships between the quality of nearby development, market demographics that the project can attract, supply and demand factors in the local economy, achievable rents and prices for the real estate, available capital financing, and the desires of the community itself. Research and analysis of these relationships yields strategic recommendations for clients seeking to maximize economic value. Public sector clients want high quality development that supports a fair tax base. Property owners and developers also want high quality projects that are profitable. Institutional clients want developments that further their missions while paying for themselves and attracting donations. Non-profits frequently want projects that affordably serve the community and directly benefit individuals. A native of Glencoe, Illinois, in the Chicago area, Bob holds a master's degree in city and regional planning from Southern Illinois University at Edwardsville (1976) and a bachelor's degree in business economics from Miami University in Oxford, Ohio (1973). He is a member of the Leadership St. Louis class of 1986-1987. Bob is a member of the College of Fellows of the American Institute of Certified Planners (FAICP) of the American Planning Association (APA). He is a certified economic developer (CEcD) within the International Economic Development Council (IEDC), where he served on the Public Policy Advisory Committee. He is a former president of APA's Missouri Chapter and is a past chair of the Economic Development Division of APA. Bob co-teaches the real estate development course for IEDC and teaches real estate development and finance at Washington University in St. Louis. He also taught the economics course for DeVry University's Keller Graduate School of Management from 1995 to 2010. Until retirement, Bob was a member of the National Association for Business Economics (past St. Louis president) but remains an associate member of the Urban Land Institute. He chaired a St. Louis ULI Technical Assistance Panel (TAP) in 2011 and served on another in 2018, and has served on five Advisory Service Panels for the national ULI. Major civic contributions include the boards of directors of Trailnet in St. Louis (elected 2018), the Missouri Main Street Connection (elected 2012), Saint Louis University Urban Planning & Development master's degree advisory board (since 2010), Citizens for Modern Transit (2003-2010), FOCUS St. Louis (1995-2001), and the New City School in St. Louis (1987-1991). He was a member of the Talent and Education Committee of the St. Louis Regional Chamber and serves on the Citizens and Business Advisory Committee for establishment of a bike-sharing program in metropolitan St. Louis. He joined the advisory committee of the St. Louis Vacancy Collaborative in 2018.
Education
Southern Illinois University Edwardsville
Graduation Date: June, 1976
Degree Level: Graduate
Planning Degree

Miami University
Graduation Date: June, 1973
Degree Level: Undergraduate


Job History
Development Strategies
Principal
February,1988 - December,2017
St. Louis, MO
63102
United States

Saint Louis University
Assistant Professor of Urban Planning and Development
August,2018 - Present
St. Louis, MO
63103
United States


Social
Resume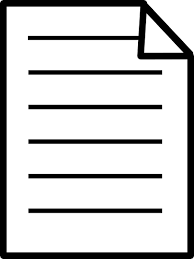 Resume
View/Download