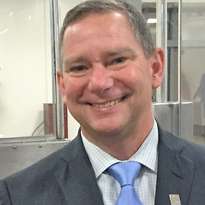 Contact Information
Organization / Work Phone:
727-464-8250
Address:
310 Court Street
2nd Floor
Clearwater
FL
33756
United States

FAICP Statement
Whit Blanton's 23 years of experience is a record of consistent accomplishments in leading a variety of catalytic planning projects throughout Florida and the Southeast, such as Plan East Gainesville, which spurred policy reforms and new investment in lower-income minority neighborhoods. The 2011 recipient of the AICP President's Award for Exemplary Practice, Whit pioneered new methods now applied throughout Florida to combat sprawl and reinvest in downtowns and declining commercial corridors, building support for multimodal projects and critical transit investments. His leadership was crucial to APA's adopting a new Transportation Policy Guide and AICP's Advanced Specialty Certification in Transportation Planning. Inducted in 2012.
About Me
I'm a professional planner with nearly 30 years of experience in a wide range of transportation, land use and community engagement activities. I am the Executive Director of Forward Pinellas, responsible for countywide land use and transportation planning, which serves as the metropolitan planning organization for Pinellas County. I have been active in APA's leadership for more than 15 years. I am an avid gardener, runner, bicyclist and sports fan, and have two lovely grown up daughters.
Professional Biography
Whit Blanton is the Executive Director of Forward Pinellas (the Pinellas Planning Council and Metropolitan Planning Organization), a unified countywide land use and transportation planning agency serving the St. Petersburg-Clearwater area in the Tampa Bay region. His nearly 30-year planning career spans a wide range of experience in the public and private sector, primarily focusing on multimodal transportation planning, training, transit-oriented development and community visioning and redevelopment planning. Whit is a co-founder of Renaissance Planning Group, a land use and transportation planning firm based in Orlando, FL, and served as the firm's vice president from 1999 to 2015 before taking his current job with Forward Pinellas in June 2015. He served as a member of APA's Board of Directors from 2012 until 2016, and has served as chair of APA's Education Task Force, Legislative & Policy Committee, the Divisions Council and the Transportation Planning Division. He has held a wide variety of other volunteer positions within APA and AICP at the national, division and chapter levels. In 2011, Whit was selected for the AICP President's Award for Exemplary Practice. He was inducted into the AICP College of Fellows in 2012. Whit served as chair of the City of Winter Park, FL Pedestrian & Bicycle Advisory Committee from 2011 to 2014. He is a graduate of the University of Florida with a bachelors degree in journalism and communications, and completed his masters degree coursework at Florida State University. He held internships with the Florida House of Representatives' Committee on Education K-12, the Tallahassee Housing Foundation and the Florida Chapter of the American Planning Association. He is a native of Kings Mountain, NC and lives in Clearwater, FL.
Education
224944 | University of Florida
Graduation Date: May, 1986
Degree Level: Undergraduate

115306 | Florida State University
Graduation Date: May, 1988
Degree Level: Graduate
Planning Degree


Work Experience
Renaissance Planning Group
Vice President/Founding Principal
August,1999 - May,2015
Orlando, FL

United States

TransCore (subsidiary of SAIC)
Principal Transportation Planner
June,1997 - June,1999
Orlando, FL

United States

SAIC (acquired JHK & Assoc.)
Principal Transportation Planner
May,1995 - May,1997
Orlando, FL

United States

JHK & Associates
Transportation Planner
June,1988 - May,1995
Orlando, FL

United States

Tallahassee Housing Foundation
Weatherization Coordinator
August,1987 - June,1988
Part time
Tallahassee, FL

United States

Florida House of Representatives
Legislative Analyst
August,1986 - August,1987
Part time
Tallahassee, FL

United States

Forward Pinellas (the Pinellas Planning Council and Metropolitan Planning Org.)
Executive Director
June,2015 - Present
Clearwater, FL
33756
United States