Controlling Strip Development with Design Guidelines
Zoning Practice — November 2011
By Ross Moldoff, AICP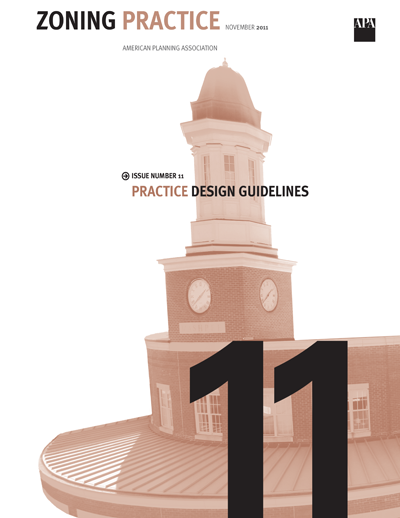 ---
This article profiles two New England communities that have used design guidelines to improve the quality of development along commercial strips.
---
Details
Date Published
Nov. 1, 2011
Publisher
American Planning Association
About the Author
Ross Moldoff, AICP
Ross Moldoff, AICP, has been the Planning Director for the Town of Salem, New Hampshire (pop. 30,000), for 34 years, where he provides staff support for the Planning Board, Zoning Board of Adjustment, and Conservation Commission. He has extensive experience in subdivision and site plan permitting as well as writing land use regulations. He has taught courses for the University of New Hampshire Continuing Education Program and made presentations at NH, NNECAPA, and national conferences, seminars, and webinars. Ross received a Bachelor's Degree in Economics and Environmental Studies from Colby College and a Master's Degree in Regional Planning from the University of Massachusetts.