East Gateway
Community Planning Assistance Team Report
---
The City of Greensboro, North Carolina, submitted a proposal to the American Planning Association's professional institute — the American Institute of Certified Planners (AICP) and its Community Planning Assistance Teams (CPAT) program — to develop a "plan for planning" for a study area provisionally named the Innovation Village.
The study area, located on the city's urban fringe, has experienced the addition of many assets in recent years. It has the potential to transform into a vibrant community, offering new business opportunities, jobs, shopping, and community services, as well as serving as a major gateway. However, these assets are not well connected to each other or to the rest of the city, and there is no unifying vision for the area's future development.
The study area is identified in the Greensboro Connections 2025 Comprehensive Plan as a future Activity Center. The city requested a CPAT to help develop a framework for a successful planning process. Key components of this "plan for planning" include:
a detailed and innovative strategy for building public awareness and engagement, tailored to the unique characteristics, needs, and preferences of the range of stakeholder, particularly area residents
a strategy for establishing sustained, on-message media coverage
preliminary recommendations on opportunities for enhancing the area's built form, including "quick wins," as well as longer-term recommendations
recommendations for housing and economic development
a governance structure to guide implementation efforts
The CPAT benefited from the considerable study of the area that has already taken place, both by the Greensboro Planning Department and an Urban Land Institute (ULI) Technical Assistance Panel (TAP). Team leader Jeff Taebel, FAICP, and CPAT programs manager Ryan Scherzinger, AICP, conducted an advance visit in May 2017. They toured the study area and surrounding communities and met with stakeholders. Jeff Taebel returned to Greensboro in September to participate in a presentation and discussion with area residents on the ULI TAP report.
Project Updates
Follow-up VISIT
The city requested an additional visit following a deadly EF-2 tornado in April 2018 that affected much of the study area. Team leader Jeff Taebel, FAICP visited in July 2018 to discuss implications for next steps on the East Gateway project.
Planning magazine
Intersections April 2018: Members Helping Communities: Greensboro CPAT
Meet the Team
---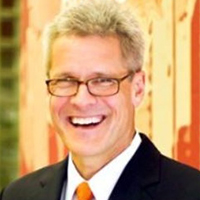 Team Leader
Jeff Taebel, FAICP
Jeff Taebel is director of community and environmental planning at Houston-Galveston Area Council where he oversees the agency's community enhancement, environmental planning, disaster recovery, economic development, socioeconomic modeling, and sustainable development initiatives. He has 34 years of experience in urban and regional planning, including 29 in his current position. Actively involved in community service, professional development, and planning education, Taebel is a former President of APA's Texas Chapter and in 2008 was inducted as a Fellow of AICP. Taebel holds a Master of Urban Planning from Texas A&M University and a Bachelor of Science in Life Sciences from the University of Nebraska.
Team Member

Kimberly Bares

As president and founder of PLACE Consulting, Kimberly Bares draws on her community and economic development experience to design and implement urban revitalization strategies and tools. Bares's expertise in development, TIFs, BIDs, commercial district planning, governance and strategic planning make her an engaging speaker on the future of America's urban areas. Bares is a sought-after interim leader and executive leadership consultant, having transformed 10 organizations on an interim basis since 2012. Before forming PLACE Consulting, she was the executive director of several organizations, focusing on economic development, community organizing, and housing development in Baltimore and the Chicago area. She has a Master of Urban Planning and Policy degree from the University of Illinois-Chicago and a Certificate in Nonprofit Management from Northwestern University.

Team Member

Triveece Penelton, AICP

Triveece Penelton is a city planner and public involvement innovator at Vireo. She is also the creator of the Digicate® software application for community engagement, which Vireo powers and uses as part of its community engagement services. The local, county, state, and regional projects that she manages blend community planning with intensive public engagement, education, information sharing, and messaging. Prior to joining Vireo, Penelton served as a long-range planner with the City of Kansas City, Missouri's Planning and Development Department in its Planning, Preservation and Urban Design Division. While at the city, she was responsible for planning activities happening in Kansas City's Urban Core (approximate 21 square miles in size).

Team Member

Joanne L. Shelly, AICP, RLA, LEED BD+C

Joanne Shelly has worked in A/E design and development for over 20 years and has a range of project experience, from master planning to site design and construction, and has led project teams in-house, across town, and internationally. She is currently completing her master's degree in community and economic development because she enjoys facilitating the collaboration between communities and development professionals and empowering stakeholders to promote sustainable growth. The triple bottom line has been the basis of her design and development work. Shelly understands the challenges of balancing scope, schedules, and budgets and has been able to do so without sacrificing the components (economics, environment, and culture) of a sustainable design. Her current mobility study has provided an opportunity to study, design, and develop transportation projects with a sustainable impact. Shelly believes in mentoring young professionals and is currently a member of the Urban Land Institute's Women in Leadership Initiative.
---
Details
Date Published
May 1, 2018
Publisher
American Planning Association
Table of Contents
The Purpose of the CPAT Program
Guiding Values
Program Background
Executive Summary
Introduction
Project Overview
Study Area Context
Community Engagement
Stakeholder Meetings
Community Conversations
An Approach for What Should Happen Next
Develop and Share Outcomes
The Built Form
Gathering Places
Excitement Generators
Look and Feel
Connections
Phasing
Economic and Housing Investment Strategies
Business Attraction
Recommendations and Next Steps
Governance Structure
Core Leadership Group
Other Important Partners
Approach
Appendices
Appendix A: Picture Gallery
Appendix B: Project Schedule
Appendix C: Meet the Team