Pennsylvania Avenue Corridor / West End, Marianna, Florida
Community Planning Assistance Team Report
---
The City of Marianna, Florida, together with Jackson County, requested the services of the American Planning Association's (APA) CPAT program to conduct a planning study of the Pennsylvania Avenue corridor, a significant gateway to the city, extending from Interstate 10 to US 90/Lafayette Street. The full team visited Marianna from February 24–March 2, 2018.
Results from a brief survey, informal discussions, and focus group discussions with more than 100 community members revealed commonalities that informed the team's analysis. This final report includes a review of existing conditions, including economic and transportation data as well as land uses and character, followed by the team's recommendations.
Summary recommendations of the report include:
work to attract more residents to Marianna to enable recruitment of desirable businesses
add landscaping and signs throughout corridor, but especially at I-10 interchange, to welcome and guide people to downtown Marianna
use the right-of-way to add sidewalks and bike facilities
prioritize renewing West End Neighborhood to strengthen the corridor
focus on institutional uses at the Dozier property, while continuing to market distribution park and other available commercial properties
concentrate initial efforts on the north end of corridor (US 90 interchange) to gain momentum
highlight outdoor recreation assets in marketing materials; and
review city permitting processes and identify opportunities for streamlining.
Meet the Team
---
Team Leader
Ellen M. Heath, FAICP
Ellen Heath is principal for AECOM Design and Planning. She is a certified planner with over 30 years of experience in visioning, land use, transportation and recreational planning, and historic preservation planning for both public and private clients. Heath also has significant experience on projects involving public participation and consensus building. Her experience includes plans for corridors in Fort Lauderdale, Fort Myers, and Nashville, as well as neighborhoods throughout the southeast. Prior to joining EDAW/AECOM, Heath was employed by the National Park Service, where she served as the community planner for the Martin Luther King, Jr. National Historic Site in Atlanta. She received a Master of City Planning from the Georgia Institute of Technology and a Bachelor of Arts from the University of Delaware.
---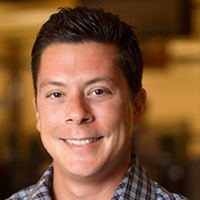 Team Member
Peter M. Costa, AICP, PTP
Peter Costa is a principal with Nelson\Nygaard Consulting Associates, Inc. Costa has over a decade of experience in transportation and environmental planning. His experience expands across the U.S. and he has served as project manager and lead planner on a number of multimodal transportation projects, land-use development, and infrastructure projects, and assisting major cities develop transportation demand and parking management programs. Costa specializes in building community investments through strategic transportation planning. His knowledge of community-based plans, development impact studies, multimodal corridor projects, and comprehensive parking management plans throughout the U.S. exemplify his commitment to putting people first and educating stakeholders about the connection between transportation and the build environment. Educational background includes a master's degree in Urban Planning and Public Policy and a bachelor's degree in Political Science from the University of Illinois at Chicago.
---
Team Member
Sonja M. Ewing, AICP
Sonja Ewing is supervisor of the Park Planning Section of the Prince George's County Parks Department of the Maryland-National Park and Planning Commission (M-NCPPC). Ewing has a rich background and extensive experience as an urban planner, urban designer, college professor, and urban planning consultant in both urban and suburban settings. Her work focuses on community engagement, placemaking, participatory design, and sustainable development. Ewing holds master's degrees in Urban Design from the Washington University School of Architecture in St. Louis and in Community Planning from the University of Cincinnati. She holds a bachelor's degree from Washington University in Architecture and African American Studies.
---
Team Member
W. Thomas Lavash
Tom Lavash brings 32 years of experience in real estate and economic development consulting on behalf of public and private clients, including municipal and state governments, institutions, investment funds, and developers on 450 projects across the United States and in the Caribbean. His firm, WTL+a, has experience throughout Florida, completing over 150 projects for both public and private clients over the past 15 years. He directs market, financial feasibility, tax increment (TIF), and cost/benefit and fiscal impact studies for revitalization and redevelopment projects, with an emphasis on economic development, small area plans, downtown mixed-use, waterfront, suburban corridors and commercial districts, in-town neighborhoods, and transit-oriented development (TOD) projects.
---
Team Member
Mary Morton, AICP
Mary Morton is an urban designer and planner with a background in architecture. She has Bachelor of Architecture degree from the University of Miami and a Master of City Planning from the University of Pennsylvania. Her work focuses on the nexus between the built environment and communities. She is passionate about designing public and private spaces and developing plans and strategies that enhance the environment and serve the community. She seeks to empower residents and build capacity in communities by organizing interactive workshops, charrettes, and meetings. Morton currently works at the multidisciplinary firm WRT.
---
---
Details
Date Published
Oct. 1, 2018
Publisher
American Planning Association
Table of Contents
The Purpose of the CPAT Program
Guiding Values
Program Background
Executive Summary
Introduction and Background
Planning Process
Marry Marianna Celebration
Survey Results
Stakeholder Interviews
West End Community and Corridor Profile
Demographics and Economic Profile
Mobility in the West End
Auto Circulation Conditions
Land Uses and Character
Project Goals and Recommendations
Transportation
I-10 Interchange Segment
Dozier Property Segment
Middle School and West End Neighborhood Segment
Old Cottondale Road Segment
U.S. 90/Lafayette Street Segment
Economic Development
Appendix A: Meet the Team
Appendix B: Picture Gallery
Appendix C: Stakeholder Interview Schedule
Appendix D: APA Planning Advisory Service QuickNotes: Planning to Support Small Businesses