Digitalization and Automation
Technological advancement is driving major shifts in society and the economy that are quickly becoming evident. Emerging and evolving trends in digitalization and automation are manifesting in how and where people live, work, and play, and are leading to discrete changes in how we structure and build our cities and communities. Some of these trends are directly influencing the behavior of people in the form of consumer technology, while others can exert a significant influence on how planners do their jobs.
Artificial Intelligence and Automation
Automation across new industries and the widespread use of artificial intelligence in daily life is already leading to major changes.
AI Ethics
The growth of AI technology markets demands a commitment to ethical standards. Current applications of AI technology have limitations. Human rights, civil liberties, privacy, and social equity considerations are key areas of concern when adopting AI systems in communities or using AI as a planning tool. Planners need to understand AI applications relevant to planning (e.g., planning tools, urban infrastructure systems, etc.) and participate in the discussions around their development to ensure ethical use and that AI deployment in planning can result in sustainable and equitable outcomes. For more on the ethical use of AI, check out PAS QuickNotes 85, "Artificial Intelligence."
Open-source, consumer-grade AI
Consumer-grade AI refers to a shift from highly technical AI apps to those that don't require extensive coding. Due to the availability of low-code and no-code offerings from companies such as Amazon Web Services, Azure, and Google Cloud, nonexperts can now easily develop and deploy their own AI applications. Consumer-grade AI can influence every aspect of life. OpenAI's solutions can be used in urban planning to improve efficiency and equity in several ways. For example, machine-learning algorithms can be used to analyze large amounts of data and identify patterns that can help planners make more informed decisions. This can help planners understand the needs and preferences of different communities and design urban spaces that are more inclusive and equitable.
Robotics and automation
While automation has long been embraced in the manufacturing industry and has more recently emerged in the service sector, there is significant potential for automation to continue to expand into a variety of sectors and industries. This includes areas such as public safety, office and knowledge work, and even planning. The broader impacts on the economy are uncertain over the long term, though planners should be prepared for the role that automation may have at the community scale and its impacts on the planning profession.
White-Collar Automation
While automation has been a major element in manufacturing for decades, recent trends are pointing to its increasing use in traditionally "white-collar" fields. This could signal a major change in a variety of industries, including administrative work, government and public-sector work, customer support, communications and marketing, journalism, software development, and the legal industry. Some analysts believe the disruption could be significant as AI and automation tools become more advanced and may rival the massive changes driven by the introduction of computers, software, and networking technology. Planners should prepare for changes in areas reliant on office and knowledge work (such as downtowns and central business districts), potential disruptions to employment rates in white-collar industries, and potential impacts on areas such as housing and transportation.
Crypto and the Blockchain
Blockchain is a decentralized, digital record-keeping and ledger system that tracks transactions. It takes inputs from multiple sources and stores them across multiple computers, resulting in a transparent and accessible shared system that is invulnerable to unwanted data modification. Cryptocurrency and non-fungible tokens (NFTs) are based on the blockchain, and are gaining more importance for planners as well.
Blockchain
Blockchain-based applications have the potential to be used for local governance and the management of urban systems. Blockchain platforms can improve data transactions and their data security. Current applications in cities can be found in transportation management and carbon emission tracking. For more information, read PAS QuickNotes 99, "Blockchain for Planners."
Blockchain applications in cities
Blockchain has many potential use cases in cities, but these applications are not widespread yet. Potential applications in planning were outlined in PAS QuickNotes 100, "Blockchain for Planners," and the 2022 Planning article "Your Guide to NFTs, Cryptocurrency, and the Blockchain." Records management and community engagement are two core planning activities that can use blockchain, but many blockchain experts and urban planners are finding additional cases where blockchain could help improve planning practices. For each blockchain application, there are risks and concerns. The economic viability of this technology is still underexplored. Critics condemn blockchain's high energy consumption. Given its minimal applications, whether entire communities can scale blockchain to their needs is also still a question. Finally, blockchain promises security, but uncertainties about whether it's truly incorruptible and able to provide user privacy requires some cautiousness from early adopters.
Cryptocurrency and crypto mining
Cryptocurrency (e.g., Bitcoin) is a digital alternative to traditional currency. Crypto mining, or the creation and validation of new crypto coins through solving complex mathematical equations, uses enormous amounts of energy and water (for cooling). Mining one bitcoin takes an estimated 1,449 kWh — about two months' worth of energy use for an average U.S. household. As of July 2022, global Bitcoin mining energy use equaled that of the entire country of Argentina. Crypto-mining facilities are often located in regions with cheap local electricity. However, minimal labor requirements mean they don't generate new jobs for the region. Residents lose out on cheap energy prices and must turn to more expensive options to avoid grid overload. And the noise these facilities generate can constitute a significant nuisance. The federal government does not currently monitor cryptocurrency's energy consumption. A lack of broad regulation also means that when one locality adopts crypto-mining regulations, crypto mine operators can easily move to other nearby areas.
Fractional ownership
Fractional ownership (F-NFTs) is a blockchain-powered investment approach that splits the cost of an asset between individual shareholders. Fractional ownership is managed by smart contracts. As the current crypto winter marches on, fractional ownership may be a remedy that increases transactions on the suffering NFT marketplace, thus improving asset liquidity. Currently, the most relevant use of fractional ownership in the planning sphere is fractional ownership of buildings and property developments. Fractional property ownership could democratize access to real estate investment, increasing collective ownership as part of the larger sharing economy trend and erasing the idea that NFTs are assets for the privileged few.
Non-fungible tokens
NFTs are tokens, or units of data, stored on a blockchain that individually represent a one-of-a-kind digital item. Proponents of blockchain technology and the use of NFTs argue that they can make working with these databases a more efficient process. Shifting the responsibility from governments for tracking and managing this information, however, means putting it in the hands of someone with the required technical proficiency who may not be aware of when and how planners should access or use this information. Planners will need to forge relationships with those technicians if blockchain and NFTs find their way into local government and planning work.
Digitalization
Digitalization is the conversion of processes or roles from an analog form to a digital form, including business operations, social interactions and behaviors, and business models. This process is currently leading to major social, economic, and technological changes in communities.
Cybersecurity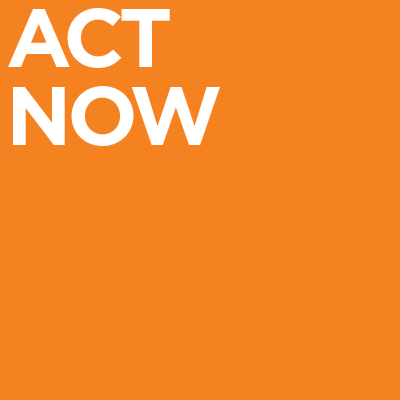 With the increase in digitalization in governmental functions, their vulnerability to cyber attacks is increasing as well. There is an increasing need for cybersecurity solutions tailored to public-sector needs, such as for public meetings and other planning-related online events.
Digitalization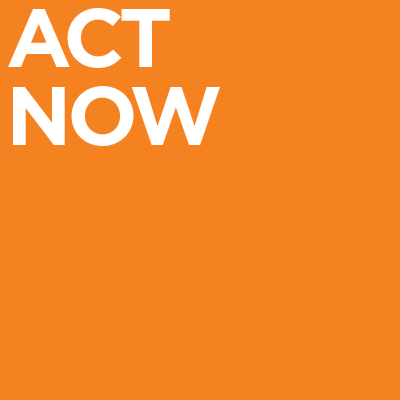 Digitalization has been a trend for the last two decades. The digitalization of almost any aspect in life was accelerated by the COVID-19 pandemic and impacts cities, communities, and the planning profession in multiple ways, while spurring new economic, societal, environmental, and political trends. Those will be described in the respective trend categories. In addition, cities will need infrastructure upgrades to accommodate increased online traffic with low latencies. For more on the role of digitalization in driving change in communities today, check out the APA report, "Digitalization and Implications for Planning."
Decreasing digital trust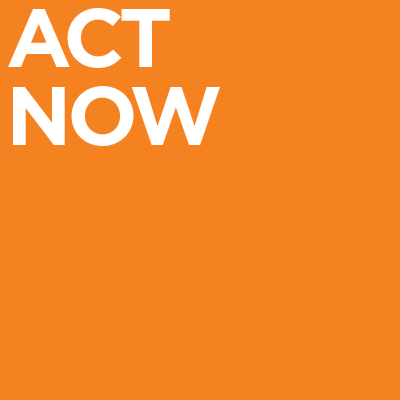 Digital trust describes the relationship between users (those who give trust, like consumers and residents) and providers (those who guarantee to uphold protection, like businesses and governments). Digital technologies and digitalization have been characterized as increasingly volatile, uncertain, complex, and ambiguous (in short, "VUCA"). Meanwhile, governments are investing more than ever in internet-connection technologies (like sensors) to improve parking, streetlights, and other public services. But installation of city-owned surveillance tools in public spaces — and more private access to surveillance tools — is problematic within the context of low digital trust. Digital trust and designing public spaces in the digital age will go hand in hand. Planners are simultaneously being charged with restoring community trust, experiencing the effects of low public trust in local government, and responding to digitalization. To improve planning, these disparate efforts need to be merged.
Digital Divide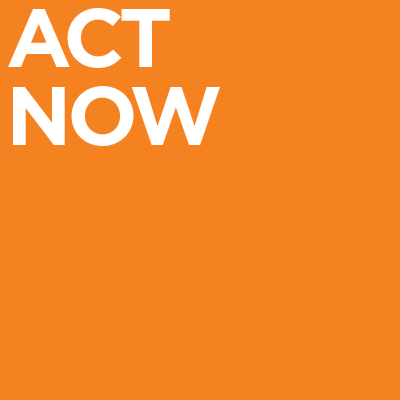 With COVID-19, many aspects of life have transitioned to online formats, and internet access has become even more important. This has resulted in a widening digital divide impacting education access and quality, employment, and other areas. Planners are responsible for creating access to broadband internet and making it an essential utility. This dynamic is explored in the APA podcast, "How COVID-19 Has Underscored the Digital Divide."
Digital dividends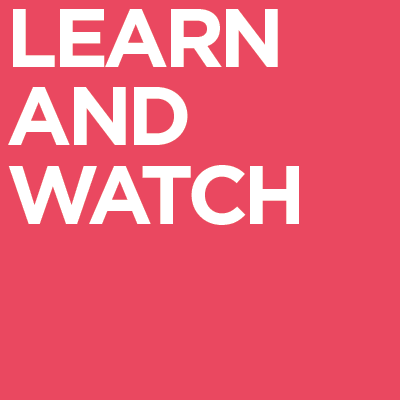 Companies are considering using digital dividends, or the profits from AI's economic efficiencies, as a way to "pay back" communities that have experienced job losses or economic distress due to automation and AI. If digital dividends are recurring payments, they may potentially fund entire communities. If digital dividends are one-time payments, there are equity implications. Planners will need to consider how these private investments in communities affected by AI and automation will impact local economies and employment levels.
Digital permanence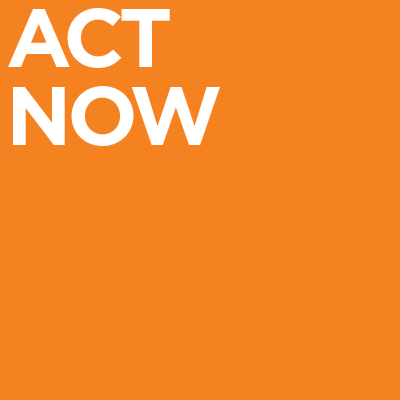 Digital frailty describes our collective vulnerability to losing stored digital information. Threats to digital archives include technical glitches and switching between file systems. But digital frailty can also be purposeful: ephemeral formats are appealing in the new generation of social media with Instagram and Facebook stories, Snapchat, and most recently, BeReal. Planners and local government officials need to make decisions on what planning work should be preserved — such as data to evaluate and monitor programs or to measure plan performance — in addition to the ethical storage and maintenance of this data.
Quantum computing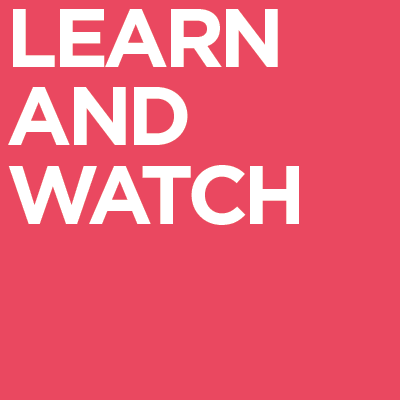 Quantum computing is an emerging method of computing intended to solve extremely complex problems beyond the processing expertise of "classical computers." Potential applications for quantum computers include cryptography and codebreaking (useful for system and network security), more efficient searching and problem solving, systems simulation, and machine learning, AI, and algorithm development. The use of quantum computers in the realm of systems and simulations could be extremely useful in the context of smart cities, planning systems, and human behavior within these systems. The utility of quantum computing in AI, another area with major potential applications in planning practice and for the dynamics of complex systems, also may hold significant potential. Still, practical quantum computing is in its infancy, with many applications currently unknown without further development, research, and use.
Real-Time Data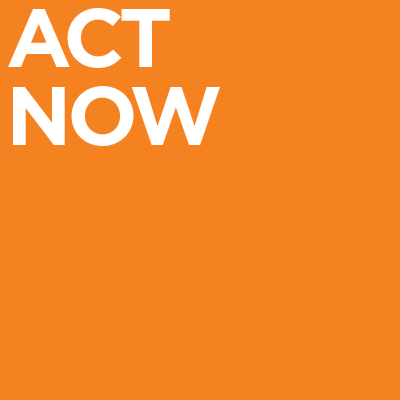 Availability and amount of real-time data are increasing. Increased real-time data availability for planning can result in more agile planning and adaptation processes. The use of AI supports this trend.
Smart Cities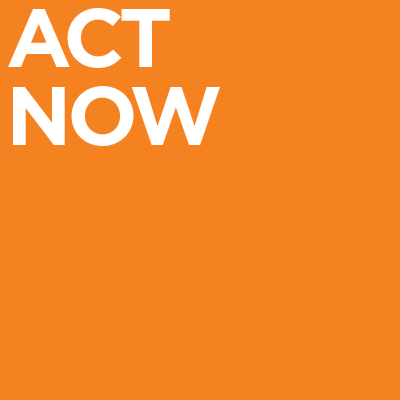 The installation of smart city projects is increasing, often with the involvement of private-sector organizations and through public-private partnerships. The growing popularity of smart city projects will require planners to upskill to keep up with this development and continue spearheading planning activities. PAS Report 599, Smart Cities: Integrating Technology, Community, and Nature, is a deep dive into the concept of smart cities and the potential they may have to resolve challenges in communities today and into the future.
Metaverse
The idea of the metaverse, a digital world experienced through virtual and augmented reality technology, has exploded in popularity over the last year. Today, only fragments of what will eventually become the metaverse exist. Its success depends upon whether the underlying technological infrastructure creates a truly immersive experience for users.
Digital spaces and markets
The idea of the metaverse is to provide digital spaces such as offices, stores, or entire cities. These digital spaces enable people (appearing as avatars) to browse shelves of retail stores, enter virtual lecture halls, and visit digital public spaces anywhere in the world. Applications range from virtual employee training to virtual experimentation for physical restaurant designs, product placements and advertisement, and content sharing with customers, among others.
Liminal spaces
The concept of liminal spaces refers to transforming real-world spaces into interactive environments by blending the physical and digital realms. These new experiential spaces use sensors, smart cameras, real-time mapping, augmented reality, and other technologies so that digital elements can respond to people as they move. Such experiences are still a niche and are mostly adopted by museums, art galleries, and the fashion industry. Planners can use this technology to augment public spaces and bring community-led change by making it part of creative placemaking processes. Liminal spaces can also be used in community exercises, such as using apps to help people visualize changes to the built environment by modifying or adding specific signage, tree canopies, and street furniture.
Public services in the metaverse
More and more cities and entire countries offer public services in the metaverse. In the U.S., Santa Monica, California, was the first city to enter the metaverse, offering tourists and residents a virtual way to experience its downtown, including underutilized spaces. The Miami Gardens, Florida, metaverse offers opportunities to view various landmarks and amenities, such as parks and senior centers. With more public services moving into the metaverse, more people will depend on these virtual spaces. As in the real world, they will have to be accessible for all, including people who are not digital tech-savvy, people with physical or mental disabilities, and people who don't have internet access or devices to connect.
Smart glasses
Currently, people use VR goggles for the metaverse experience. With enough investment in technology, smart glasses could be the next evolution on that frontier and replace VR goggles as essential hardware to experience the future metaverse. The global smart glasses market value is expected to reach $15.1 billion by 2030, and it is anticipated that most of that growth will originate in North America. The smart glasses available today are cumbersome, expensive, and not technologically advanced. The metaverse will have a hard time becoming mainstream unless this changes.
---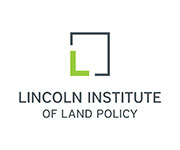 APA's foresight research is made possible in part through our partnership with the Lincoln Institute of Land Policy.