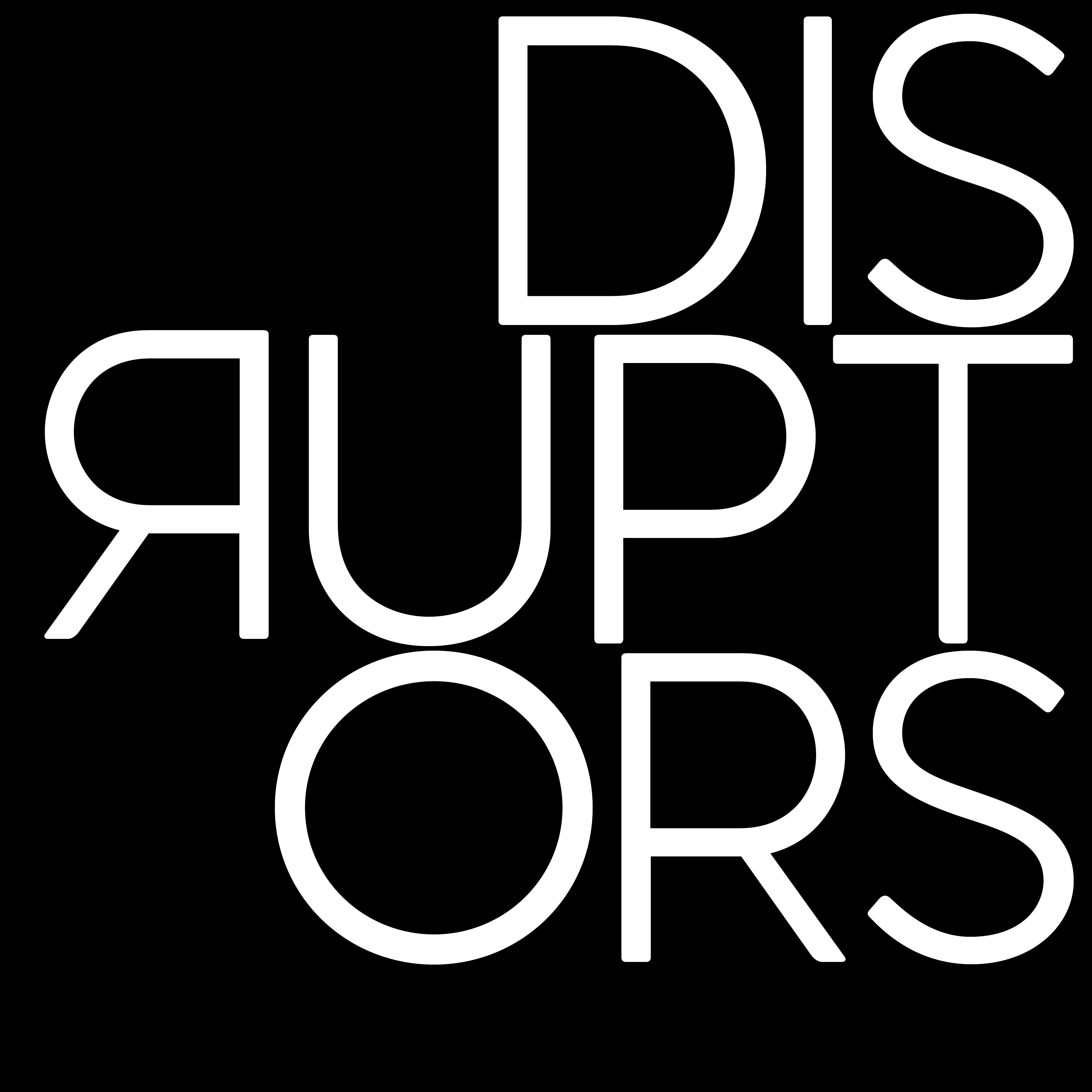 Part of the Disruptors Series
Jan. 1, 2021
Talk of "flying taxis" has been in the media a lot this year. Even CES, one of the biggest tech events in the world, called it the technology that's coming. You may be wondering what all the fuss is about — and what it has to do with planning practice. There's no way air taxis and "sky roads" are coming anytime soon, right?
Don't be so sure. According to NASA, advanced air mobility (AAM), or the use of automated transportation technology to transport people and cargo at lower altitudes in places not traditionally served by aviation, is likely to be a commercially viable transportation option by 2028. And the rapid development of this technology has significant implications for built environments across the rural-urban transect, particularly in land-use, right-of-way, and development patterns.
Unless municipalities are game for unplanned deployment across communities (think the disruption of short-term rentals or dockless micromobility multiple times over), planners and policy makers need to start preparing as soon as possible. Presently, public policy and community understanding lags behind the technology. But a few places, like Houston and Columbus, Ohio, have begun talking about likely impacts, and Los Angeles has drafted a policy framework.
Innovation is moving us closer to a reality where AAM is economically feasible and Unmanned Aircraft Systems (UAS), or drones, are widely adopted. With proactive action, planners can balance benefits with planning interventions to protect the health, safety, and well-being of communities.
Rapid acceleration
Recent technological advancements, led by private-sector innovation, have propelled AAM into an area of economic interest. In many of these models, transportation network companies own and maintain electric vertical takeoff and landing vehicles (eVTOLs), which passengers schedule for rides — a stark contrast to today's private car ownership model.
AAM advancements are particularly lucrative because the technology provides a convenient alternative to longer commutes. According to Richard Stephens, senior aviation planner at NV5 company WHPacific Inc. and a coauthor of the recent PAS Report on drones, people are willing to pay to avoid congestion between residential areas, downtowns, and airports.
Over the last year, companies like Uber and Bell have unveiled prototypes of eVTOLs that can be used as air taxis, along with renderings for multimodal hubs (commonly referred to as vertiports) to accommodate those vehicles. (Joby Aviation acquired Uber Elevate in December, which will allow them to use Uber's app to offer air taxi rides when its aircraft enters service. Joby says that could happen as soon as 2023.) Meanwhile, regulatory agencies are researching the impacts of small-scale and widespread air mobility in urban and rural areas, including safety, nuisance, and equity considerations.
Advances in AAM are accompanied by developments with UAS (see "Air Support for Transportation Planning," November 2020). Stephens estimates that initial services will focus on cargo delivery, such as Amazon's Prime Air and UPS's Flight Forward delivery drone fleets, which will likely be followed by piloted shuttles.
Multiple federal programs are supporting the adoption of these services. In 2019, the Federal Aviation Administration (FAA) approved the first package delivery program by UAS. In 2020, NASA sought companies with ready technology to test passenger- and cargo-carrying UAS to participate in a series of activities to test technological readiness in an urban environment. The program identified 17 partners to engage in developmental testing and prepare for possible flight activity in 2022.
In September, Los Angeles wrapped up a nine-month partnership with the World Economic Forum called "Principles of the Urban Sky" to develop a framework for the implementation of advanced air mobility (AAM), also referred to as urban air mobility (UAM). They outlined seven principles to guide the creation of a policy road map in LA and inform policy-making efforts worldwide: safety, sustainability, equity of access, low noise, multimodal connectivity, local workforce development, and purpose-driven data sharing.
Planning considerations
Advanced air mobility has numerous implications for the built environment and the work of planners, both known and unanticipated.
First, eVTOLs require specialized infrastructure that plug into current systems. Larger vertiports serve multiple eVTOLs with specialized infrastructure, such as battery charging and communications functions. In renderings, design firms propose these new spaces could serve multiple functions, including workspaces and multimodal hubs. Smaller-scale locations, or vertipads, are specialized locations that support a single eVTOL aircraft. These infrastructure needs will affect local land uses, design, transportation infrastructure (like first- and last-mile access), and utility systems. Further, surrounding structures will be impacted by "a new 3-D design consideration for the way structures are interrelated," says Stephens. In other words, planners must consider how vertical environmental features, such as building heights, micro-climates, and topography, interact with navigable airspace.
Even though the federal government regulates airspace and AAM safety standards, it will be up to communities to identify and shape how AAM infrastructure will fit with community assets. For example, will community members want to protect scenic areas by restricting flight paths and vertiport development in natural areas? Or will communities want to locate AAM infrastructure near arterial roads to support multimodal travel without increasing demand on local roadways?
Safety is a huge consideration, as is public perception, particularly when introducing smaller aircraft to residential areas. Nuisance concerns could be a barrier to widespread adoption of AAM, especially regarding rotor noise and visual "clutter" in historically untraveled airspace. Community members may also express concerns about data-collecting drones or passenger vehicles that can lift straight up, giving greater visual and physical access to private spaces, even in dense places.
Planners may also have concerns for aligning technological advancement with community visions and goals, including avoiding hubs in hazardous areas, alignment with economic development priorities like identified growth areas, and protecting community character by avoiding drastic changes to the built environment. Emerging equity concerns require innovative approaches. How can we minimize adverse impacts on communities that see disproportionate increases in air traffic? And how can we bring air mobility benefits to people who cannot afford the steep price tag in early adoption days?
"With proactive urban planning and policy, planners have the potential to guide the sustainable and equitable adoption of these innovations," says Adam Cohen, research associate at the Transportation Sustainability Research Center at the Institute of Transportation Studies at the University of California, Berkeley.
Further Impacts: Transportation
Ground-based drones also require policies and regulations that focus on safe, accessible, equitable, and environmentally sound options.
Fasten your seatbelts
While there is still some uncertainty about adoption timelines, changing cultural contexts point to a future where shared on-demand air mobility is a real possibility. What we do know for sure is that the future will look different than today.
One of the biggest hurdles of all will be public acceptance. Disconnects between public understanding and technological advancements can significantly influence how an emerging technology like UAS is adopted. It will be important to strike a balance between ensuring safety and supporting advancements. The best way to accomplish this is by increasing familiarity and interdisciplinary collaboration between air mobility experts, policy makers, and planners.
Planners can be better prepared to implement planning interventions that support their communities by staying abreast of technological advances and considering how these changes might impact travel and the built environment. Consider how tools like overlay zoning and incentives can be used to support infrastructure development and protect community interests, and then connect with subject matter experts to identify blind spots.
"The planning community is going to have to think outside of the box," says Cohen. Advancements in this field require interdisciplinary teams to work together and identify how air mobility can support urban and rural communities. By considering various possibilities, planners can better prepare for changes to infrastructure, land use, and public perception.
For more on the latest AAM and planning considerations, see the synopsis of a workshop from the 99th Annual Meeting of the Transportation Research Board, Reimagining the Future of Transportation with Personal Flight: Preparing and Planning for Urban Air Mobility.
Resources
Using Drones in Planning Practice: Learn the possibilities and first steps in PAS Report 597.
RECOMMENDED ARTICLES