People Behind the Plans Podcast Series
Exploring the Work, Life, and Ideas of Planners Across the Field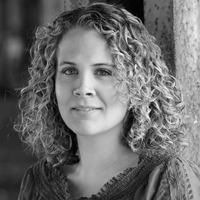 Hosted by Courtney Kashima, AICP, planner and small business owner of Muse Community + Design in Chicago, the People Behind the Plans podcast series features conversations between planners on work, life, ideas, and problem-solving in a variety of communities.
---
---
Recent Episodes
Episode 33: Tamika Butler
As a watershed year comes to a close, Tamika Butler, Esq., founder and principal of Tamika L. Butler Consulting, joins host Courtney Kashima on the podcast. The result is a stirring, uplifting, and funny conversation on the issues facing everyone who works to undo society's inequities.
Episode 32: Monique López, AICP
Host Courtney Kashima, AICP, chats with social justice planner Monique López, AICP, MCRP, MA, founder of the anti-racist, values-driven participatory planning and design firm Pueblo Planning. Monique shares stories from some of the firm's projects, merging anecdotes with the wisdom they brought her to create poignant takeaways for listeners.
Episode 31: Samantha Choudhury
Melbourne-based planner Sam Choudhury joins host Courtney Kashima, AICP, to discuss how her parents' immigration to Australia from Bangladesh shaped how she plans for communities, how planning differs in the U.S. and Australia, and how business-improvement districts need focused management to succeed — especially during the COVID-19 pandemic.
Episode 30: Traci Sanders
Host Courtney Kashima, AICP, catches up with Traci Sanders about how she discovered urban planning, as well as influential projects she's worked on, such as the East Harlem Neighborhood Plan. Traci serves as the director of civic impact for WXY Studio, a multidisciplinary architecture, design, and planning firm based in New York.
Episode 29: Erin Aleman
In this episode of People Behind the Plans, listeners hear from CMAP executive director Erin Aleman. Erin, the first woman and first planner to head up the Chicago Metropolitan Agency for Planning, sits down with host Courtney Kashima, AICP, to talk about how she got into planning (hint: via an eye-opening experience in college) as well as the organization's goals around resilience and inclusive growth.
Previous Episodes
Episode 28
Episode 27
Episode 26
Episode 25
Episode 24
Episode 23
Episode 22
Episode 21
Episode 20
Episode 19
Episode 18
Episode 17
Episode 16
Episode 15
Episode 14
Episode 13
Episode 12
Episode 11
Episode 10
Episode 9
Episode 8
Episode 7
Episode 6
Episode 5
Episode 4
Episode 3
Episode 2
Episode 1