People Behind the Plans Podcast Series
Exploring the Work, Life, and Ideas of Planners Across the Field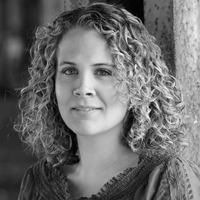 Hosted by Courtney Kashima, AICP, planner and small business owner of Muse Community + Design in Chicago, the People Behind the Plans podcast series features conversations between planners on work, life, ideas, and problem-solving in a variety of communities.
---
---
Recent Episodes
Episode 41: NOLAN GRAY 
In this special episode of the People Behind the Plans series, Arbitrary Lines author Nolan Gray sits down with guest host Jason Jordan, APA's director of public affairs, to examine the cities and states charting a new course for zoning reform — and offer advice for planners navigating the myriad interests impacting land use decisions.
Episode 40: mark Wheeler
In this episode of the People Behind the Plans series, Mark Wheeler, CIO for the City of Philadelphia, explores blockchain's potential, how it can provide transparency to the data collection that fuels smart cities, his advice for planners and where he looks for inspiration and innovation.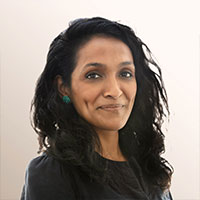 Episode 39: Nithya Raman
Urban planner and L.A. City Council member Nithya Raman shares her vision for reducing homelessness, offers tips for working more effectively with city government, and explains how planners can use their expertise to educate and galvanize communities for positive change.
Episode 38: Naomi Doerner
As a growing number of cities develop mobility justice initiatives, Naomi Doerner, MUP, is helping planners navigate these efforts to address systemic inequities and barriers in transportation. Doerner, principal and director of equity, diversity, and inclusion at Nelson\Nygaard Consulting Associates and former program manager of Seattle's innovative Transportation Equity Program, sat down with host Courtney Kashima, AICP, to talk about what mobility justice looks like in practice, including some inspirational examples from around the world. 
Episode 37: Michael Ford, AIA, NOMA
In this special episode of the People Behind the Plans podcast, guest host Jason Pugh, AICP, AIA, NOMA, LEED AP, president of the National Organization of Minority Architects (NOMA), sits down with Michael Ford, AIA, NOMA, keynote speaker at the 2022 APA National Planning Conference. In this live-recorded discussion in San Diego, Ford and Pugh talk about the unique connection between hip hop, urban design, community engagement, and so much more. 
Episode 36: Rasmus Astrup
In this episode of the People Behind the Plans podcast series, host Courtney Kashima, AICP, is joined by Rasmus Astrup, partner and design principal at Danish urban design and landscape architecture practice SLA. Rasmus and Courtney discuss the importance of biodiversity and nature-based solutions to address the needs of cities to mitigate against the effects of climate change and specific issues like extreme urban heat.
Episode 35: Leslie Kern
Author Leslie Kern joins host Courtney Kashima, AICP, on this episode of People Behind the Plans to discuss her latest work, Feminist City: Claiming Space in a Man-Made World. The two explore the myriad challenges women face living in and navigating spaces built largely for a narrow subset of the population.
Episode 33: Tamika Butler
As a watershed year comes to a close, Tamika Butler, Esq., founder and principal of Tamika L. Butler Consulting, joins host Courtney Kashima on the podcast. The result is a stirring, uplifting, and funny conversation on the issues facing everyone who works to undo society's inequities.
Episode 32: Monique López, AICP
Host Courtney Kashima, AICP, chats with social justice planner Monique López, AICP, MCRP, MA, founder of the anti-racist, values-driven participatory planning and design firm Pueblo Planning. Monique shares stories from some of the firm's projects, merging anecdotes with the wisdom they brought her to create poignant takeaways for listeners.
Episode 31: Samantha Choudhury
Melbourne-based planner Sam Choudhury joins host Courtney Kashima, AICP, to discuss how her parents' immigration to Australia from Bangladesh shaped how she plans for communities, how planning differs in the U.S. and Australia, and how business-improvement districts need focused management to succeed — especially during the COVID-19 pandemic.
Episode 30: Traci Sanders
Host Courtney Kashima, AICP, catches up with Traci Sanders about how she discovered urban planning, as well as influential projects she's worked on, such as the East Harlem Neighborhood Plan. Traci serves as the director of civic impact for WXY Studio, a multidisciplinary architecture, design, and planning firm based in New York.
Previous Episodes
Episode 29
Episode 28
Episode 27
Episode 26
Episode 25
Episode 24
Episode 23
Episode 22
Episode 21
Episode 20
Episode 19
Episode 18
Episode 17
Episode 16
Episode 15
Episode 14
Episode 13
Episode 12
Episode 11
Episode 10
Episode 9
Episode 8
Episode 7
Episode 6
Episode 5
Episode 4
Episode 3
Episode 2
Episode 1